It is these people who have been actively working on organizing Caravan events in Azerbaijan, Armenia, Georgia, Moldova, Ukraine, and Lithuania/Poland for two months now.
On the eve of the start of the Caravan, we asked the national coordinators to briefly describe themselves.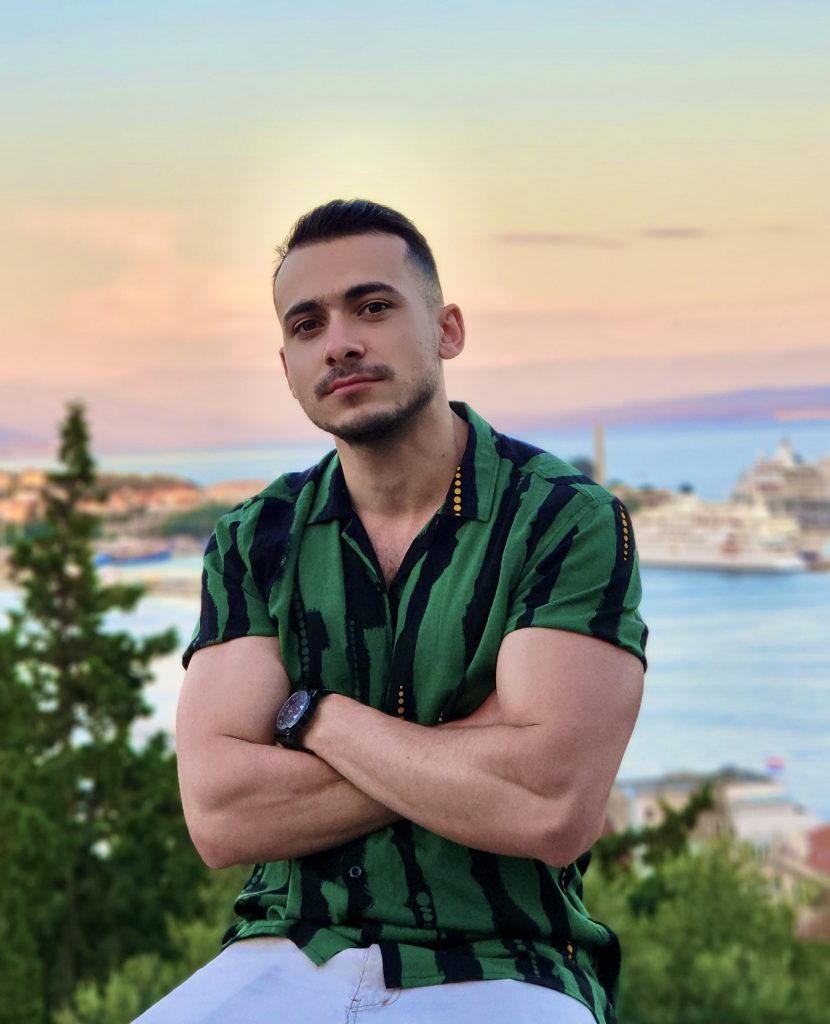 Elmurad Mamedov (Azerbaijan)
I am Elmurad from Azerbaijan.
Since my school years, I began to show my civic activity in all societies where I lived.
For the last 10 years I have devoted civic education and tried to ensure its sustainable and effective development in my society.
I work in Azerbaijan, in the EU and Eastern Partnership countries. For me, civic education is the basis of a healthy society and a functioning state system.
My slogan is "If you know what you're willing to die for, then you know what you're living for".
Olga Gorkovchuk (Ukraine)
My name is Olga.
For the last 15 years, I have been working in citizenship education in Ukraine.
For the last 3 years, I have been paying special attention to supporting women: IDPs, those raising children with disabilities, women who want to start their own business.
It is very important for me that civic education in Ukraine does not lose its meaning because of the war.
Therefore, within the framework of the Citizenship Education Caravan in Ukraine, we will talk about civic education for survival – the knowledge we need now, as well as education for recovery – what we need to know today to rebuild our country after the Victory.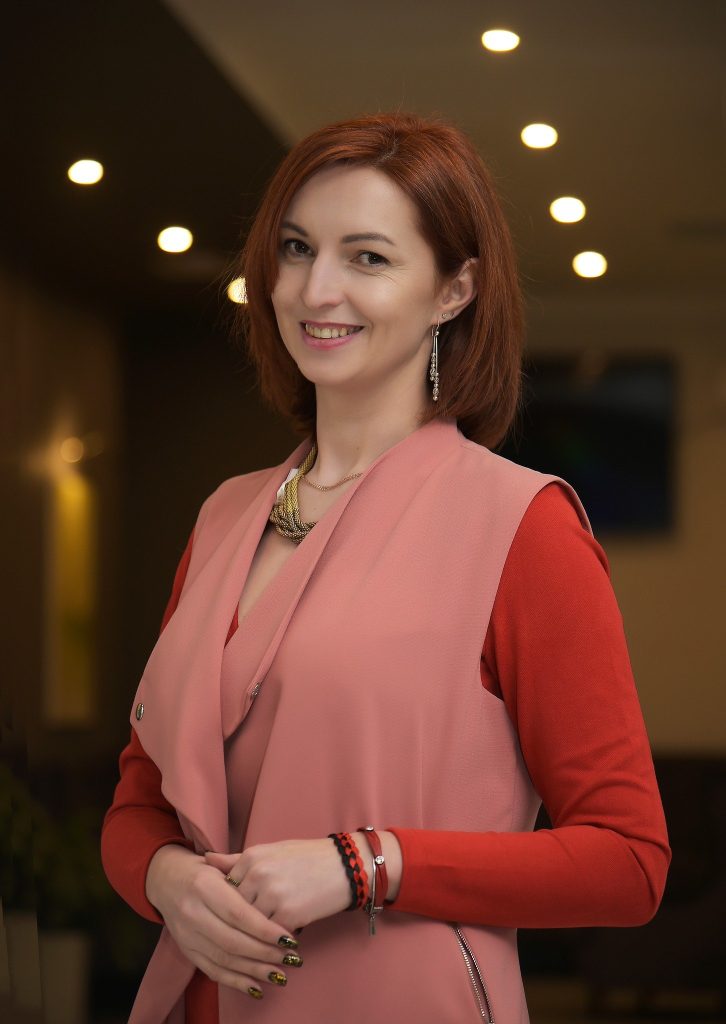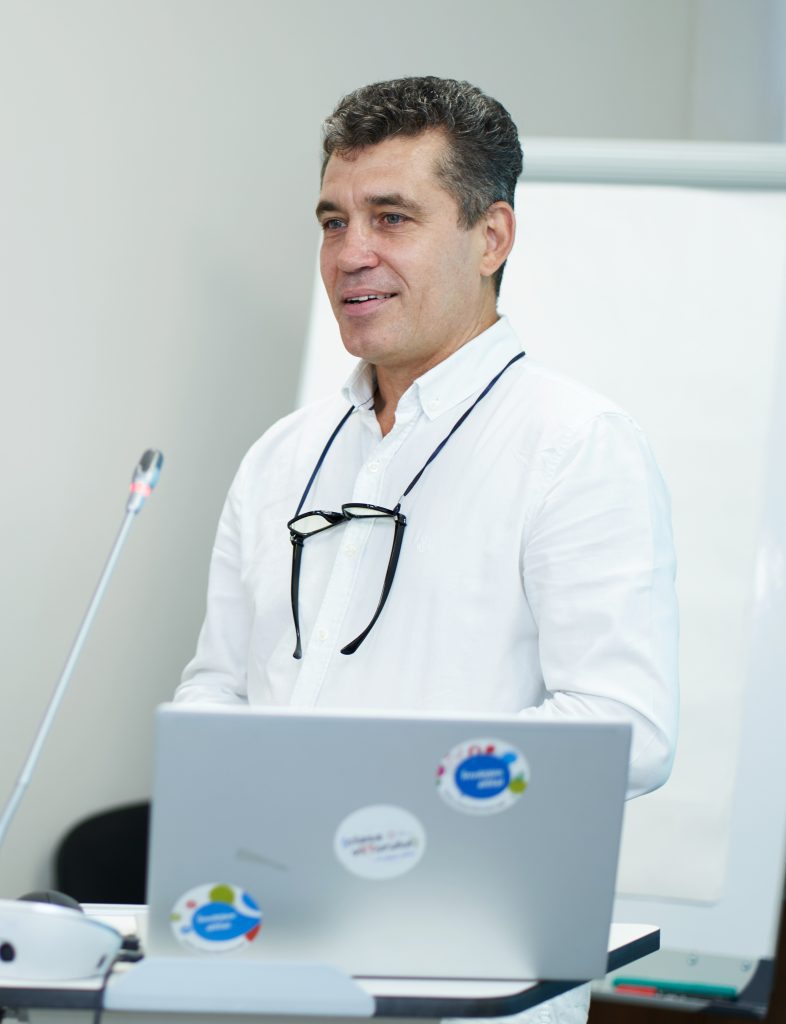 Sergiu Musteata (Moldova)
I am a historian from the Republic of Moldova and a professor at the History and Geography Department of the "Ion Creanga" Pedagogical State University of Chisinau.
I am a former research fellow of various scholarships in the USA, Germany, Hungary, Sweden, Poland, etc.
Also I am the founder of the National Association of Historians of Moldova and during the last three decades conducted many projects related to history education, democratic citizenship, and heritage preservation.
Ghazaros Tekhnejan (Armenia)
I am lawyer, MA (L'Université française en Arménie-UFAR, l'Université Jean Moulin, The Public Administration Academy of RA). Studied at CIFC La Baule.
Human rights, gender equality, citizenship education, values of Democracy, integration to EU, diversity, culture are upon core interests for me. Currently I works at Boon TV as a host, Communications Specialist, smm and marketing at Alliance Française d'Arménie and eune député francophone at Parlement Francophone des Jeunes de l'Arménie / PFJA. I am member of TmbaTa Orchestra as a singer, drummer and work as an artist/dancer at the unique dance performance "Colors" which promotes inclusiveness, diversity and tolerance.
I believe that with colleagues from YiP we can make meaningful Caravan 2023 and hope that it can add value in everyday efforts for for promoting and defending the values of Democracy.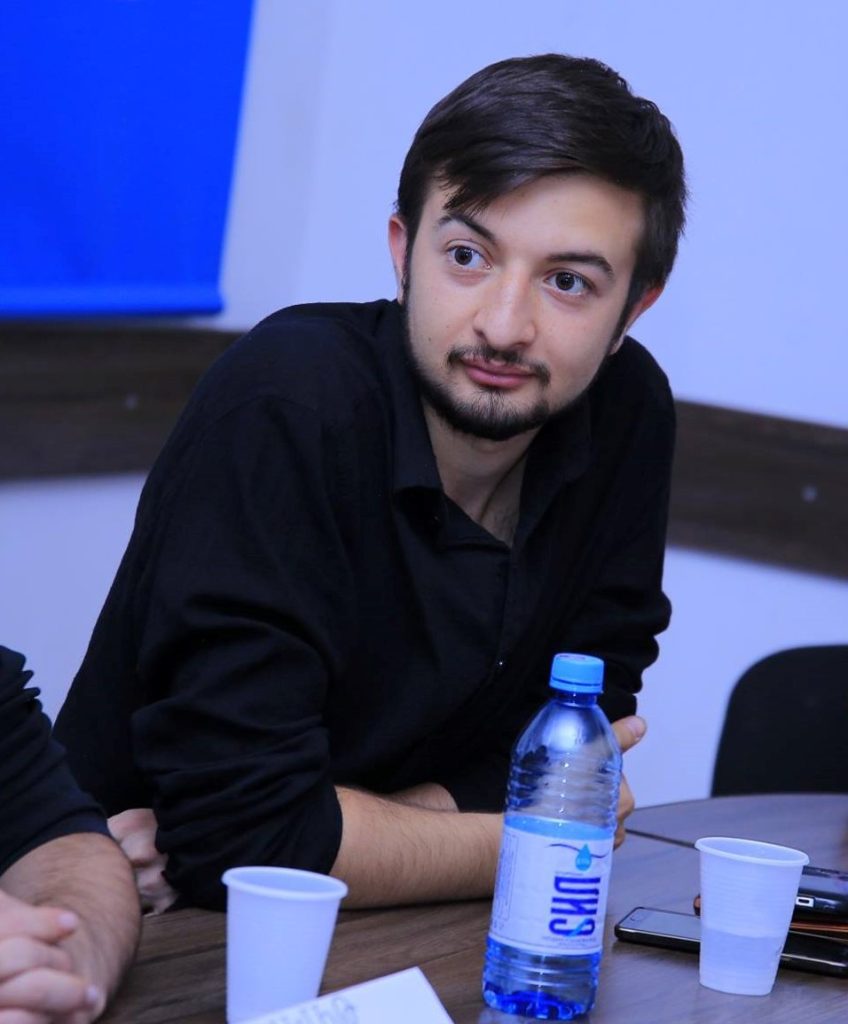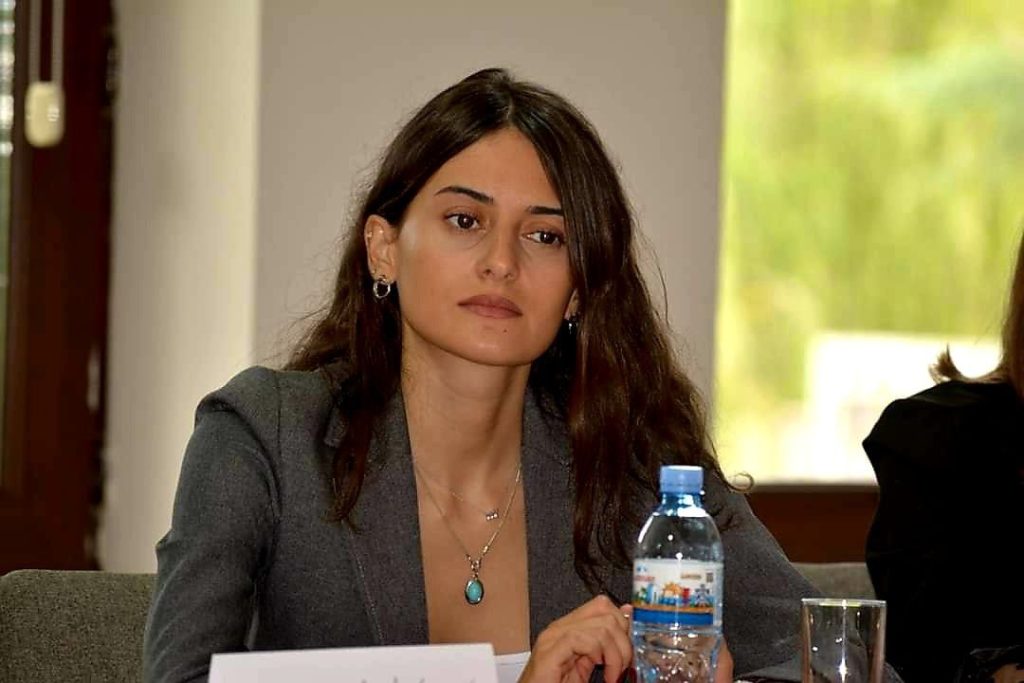 Gvantsa Shishinashvili (Georgia)
I have a strong background in teaching and mentorship at the formal and non-formal educational sectors.
Also, important experience in project management.
Since 2022, I am part of the CETF team as partnership development officer.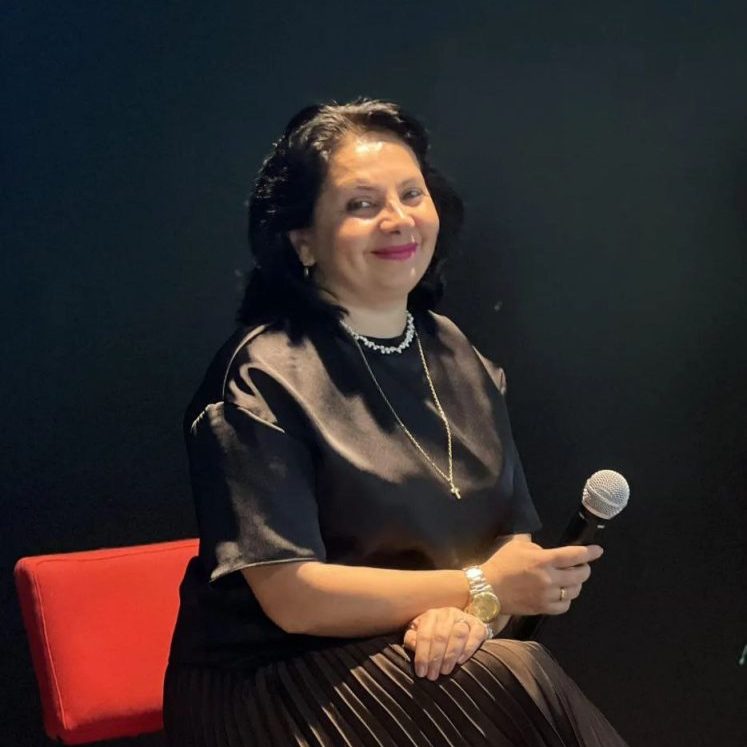 Maka Bibileishvili (Georgia)
I am executive director of Citizenship Education Teachers Forum and my work mainly is connected to support teachers and teaching process of citizenship education in general in formal and non-formal environment.
I am citizenship education expert, trainer and an author of several handbooks for teachers and students.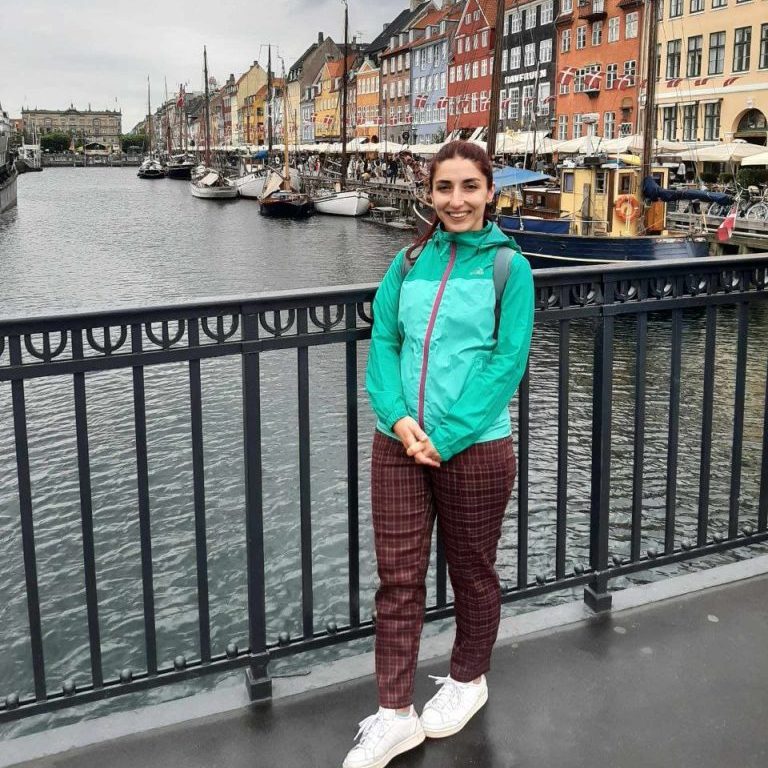 Kristine Gongadze (Georgia)
I am citizenship education teacher and believe that this discipline is the most significant in the school curriculum.
I am also coauthor of citizenship education textbook for school students and a part of a great team of CETF since 2022.
The main value of our team is to promote democratic citizenship and human rights education.
We think that our mission is very well demonstrated by our slogan "Civic Education for Civil Society".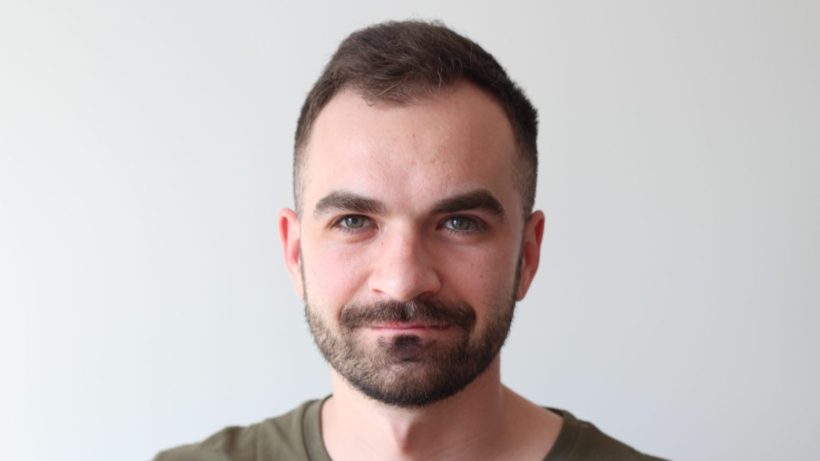 Nazarii Boiarskyi (Lithuania/Poland)
I am Human rights activist and non-formal education trainer working both in Ukraine and abroad.
Represents the public organization "Incubator of Democratic Initiatives".
Member of the Coaching Pool of the Council of Europe, independent expert of the Eastern European Network for Citizenship Education.
Author of 11 publications on civic education and the use of interactive teaching methods.
---
Caravan is organized by Eastern-European Association for Citizenship Education under support of the Federal Agency of Citizenship Education of Germany (bpb) and funded by German Foreign Office.