More than 20 events, 13 partner organizations (from local governments and municipalities to NGOs, as well as international organizations such as USAID). In total, more than 300 people participated in the events of the Caravan in Armenia.
The peculiarity of the Caravan was the diversity of topics: from geopolitics and democracy to project-based learning, from security and human rights to 21st century education, from gender component in the context of inclusive education to EU integration issues and hybrid warfare, from leadership and soft skills to effective public administration, from culture and identity, the gap between reality and democratic values to critical thinking and media literacy.
On the last day of the Caravan, August 15, the Caravan experts summarized its results and also met with representatives of the United States Agency for International Development (USAID).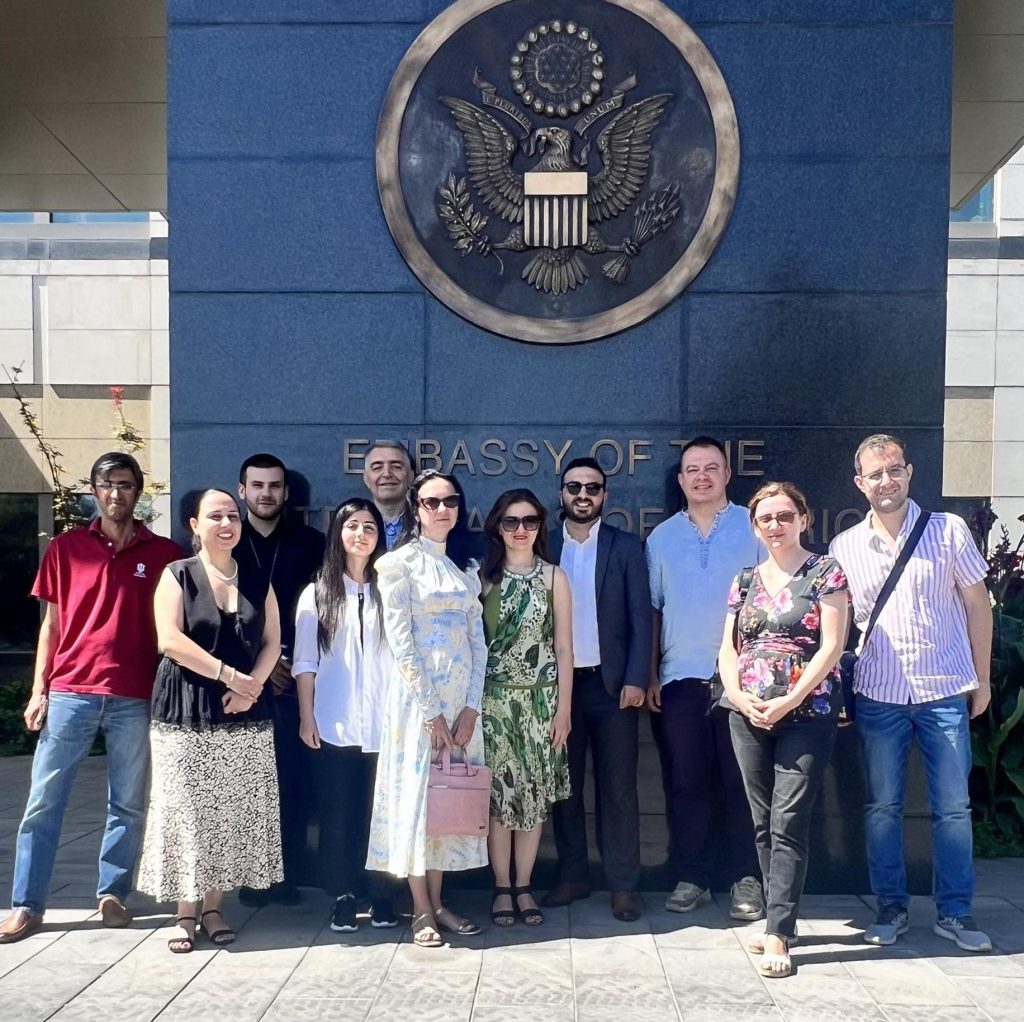 The meetings focused on citizenship education and engagement in Armenia, creating a space for productive dialog and finding potential opportunities for cooperation.
Now the Civic Education Caravan is moving to Lithuania and Poland.
---
Caravan is organized by Eastern-European Association for Citizenship Education under support of the Federal Agency of Citizenship Education of Germany (bpb) and funded by German Foreign Office. NGO "Youth is Power" is local partner of Caravan.
Reed also:
See the preliminary program of the Caravan in Armenia
EENCE Citizenship Education Caravan kicked off in Armenia. See the big photo report!
EENCE Citizenship Education Caravan moves through the regions of Armenia
EENCE Citizenship Education Caravan in Armenia. Day 3, Armavir
EENCE Citizenship Education Caravan in Armenia. Day 4, Gavar