The next stop on the route of the Azerbaijan Caravan was the town of Barda. Here too, the majority of participants in the events were young people.
The first training of the Caravan in Barda on the theme "Speak like Mother Teresa" was conducted by Ilya Guryanov (Russia).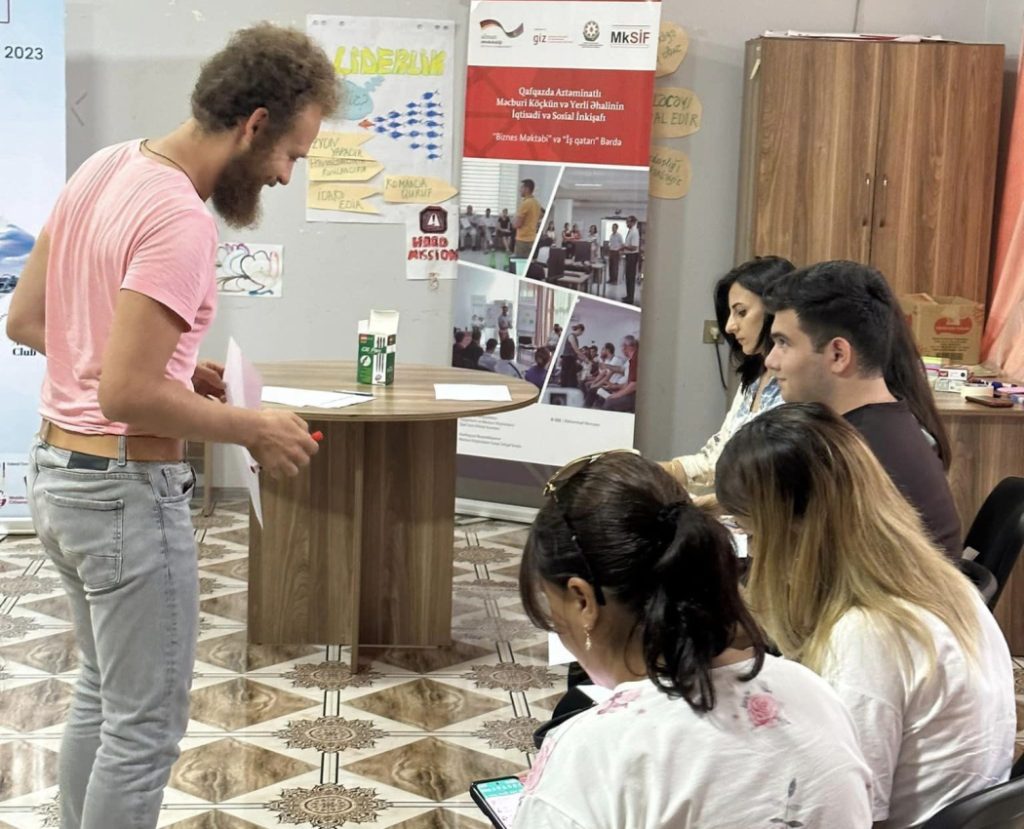 The training started with the energiser "Appointment Hours", which helped participants to get to know each other and start a conversation on different topics.
Then Ilya presented two important tools for preparing an effective speech.
The first one allowed to test the interest and knowledge of the participants.
In the next tool it is necessary to make a matrix consisting of four sections: target audience, desired action, message and method, and then prepare a speech according to it.
During the team work, participants practised using these tools by preparing speeches on the topic of gender equality for high school students.
At the end of the training Ilya recommended to watch the speech of Mother Teresa, who won the Nobel Prize, as an example of one of the most powerful speeches in history, and analyse it according to the matrix.
Gulnara Ismailova (Azerbaijan), Manager of the Education Hub programme and international trainer, led the second session of the day, dedicated to social entrepreneurship.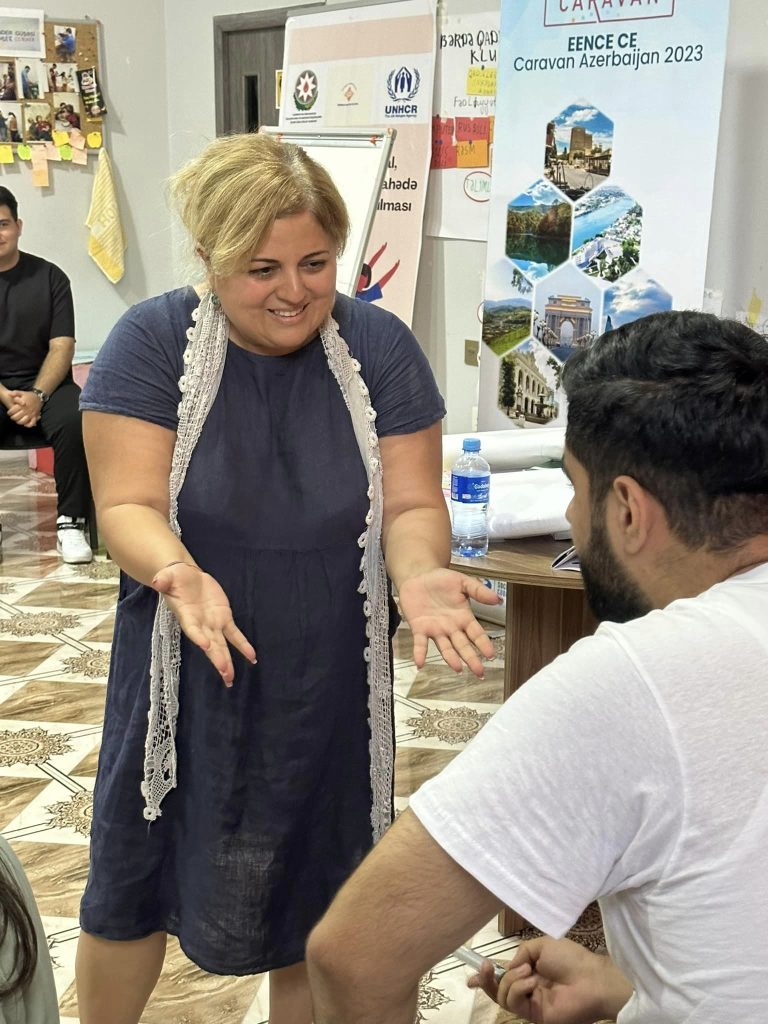 She spoke about the definition of social entrepreneurship, gave the best examples of stories of social entrepreneurs in Azerbaijan and other regions.
Then the participants joined groups, chose the problems that concern them in Barda district and created models of social businesses for them.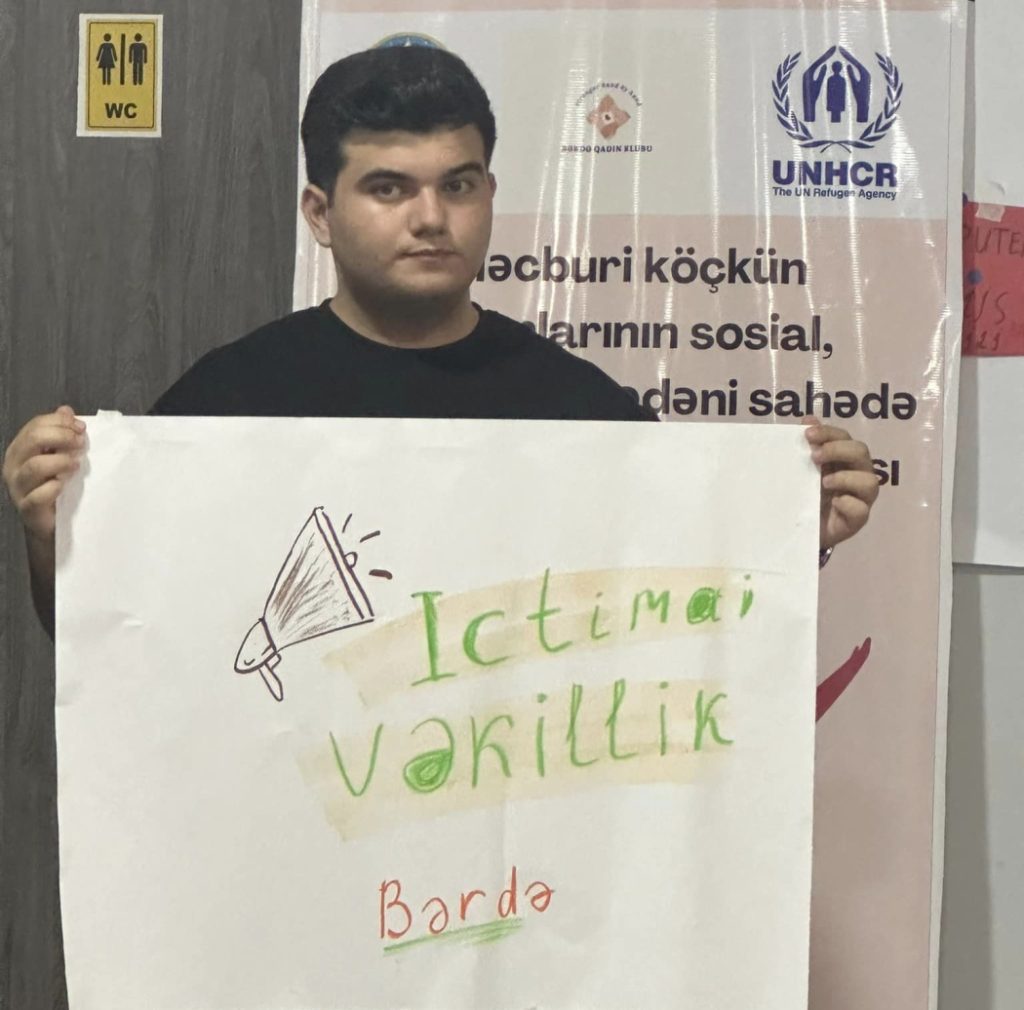 The third session of the day was dedicated to the topic of advocacy and was also led by Gulnara Ismailova.
The participants were explained the eight steps of the advocacy model, which they then worked through in groups, discussing possible solutions to issues important to their community.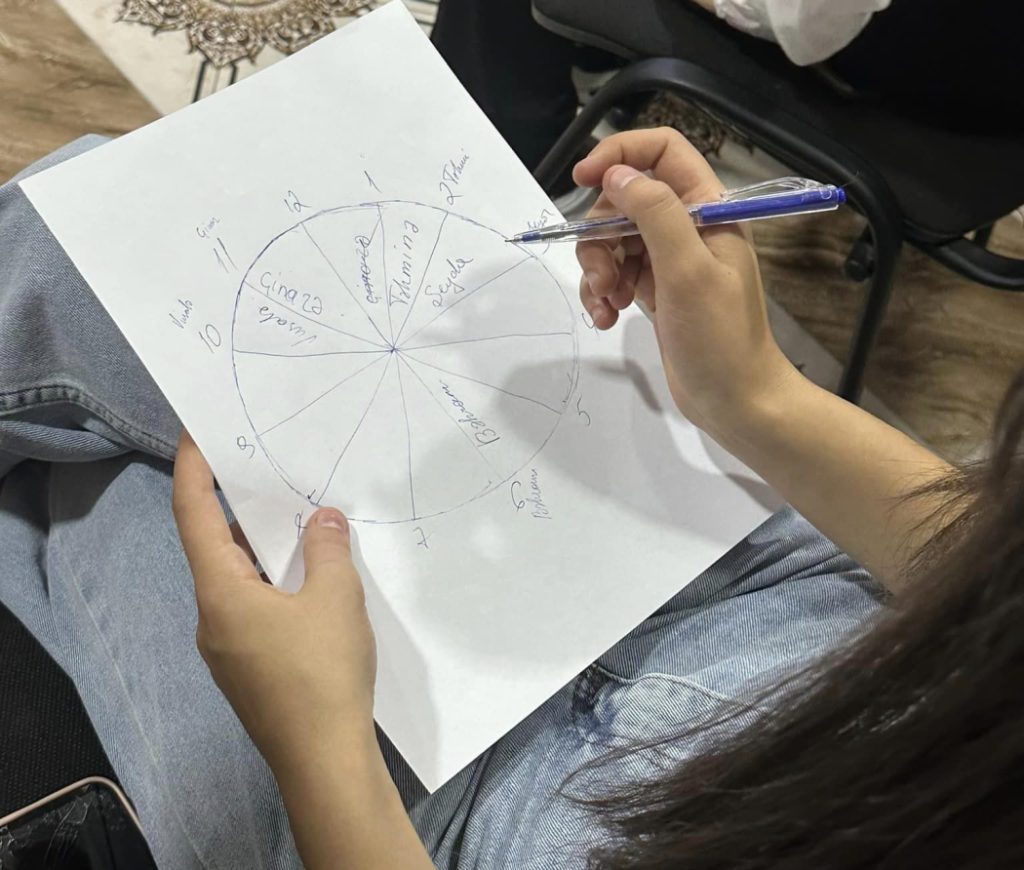 For many, this was a topic that was completely new to them. Participants commented that the session was very useful and they will use what they have learnt in their community.
---
The Caravan is organized by a consortium of EENCE experts and organizations in the framework of the project "EENCE Citizenship Education Caravan", funded by the Federal Agency for Citizenship Education (Bundeszentrale für politische Bildung / bpb) with funds allocated by the German Federal Foreign Office, program "Enhancing cooperation with civil society in the Eastern Partnership countries and Russia".
Read also:
Caravan of Citizenship Education: next stop – Azerbaijan
The next stage of the EENCE Citizenship Education Caravan started in Baku
EENCE Citizenship Education Caravan moves across Azerbaijan