The first country to host the EENCE Citizenship Education Caravan was Armenia. We asked the national coordinator of the Caravan in this country to share his impressions of this event. Ghazaros Teknejyan speaking:
It was our pleasure to host 4 international experts from Belarus, Bulgaria, Georgia and Ukraine and to collaborate with 4 national experts.
During the whole period of Caravan, which lasted from 11 till 15 of August we have traveled in Yerevan and in the 3 regions of Armenia: Kotayk, Gegharkunik and Armavir.
Our biggest achievement is the realization of 21 events in total, which was specifically designed for the local communities fulfilling their interests and needs.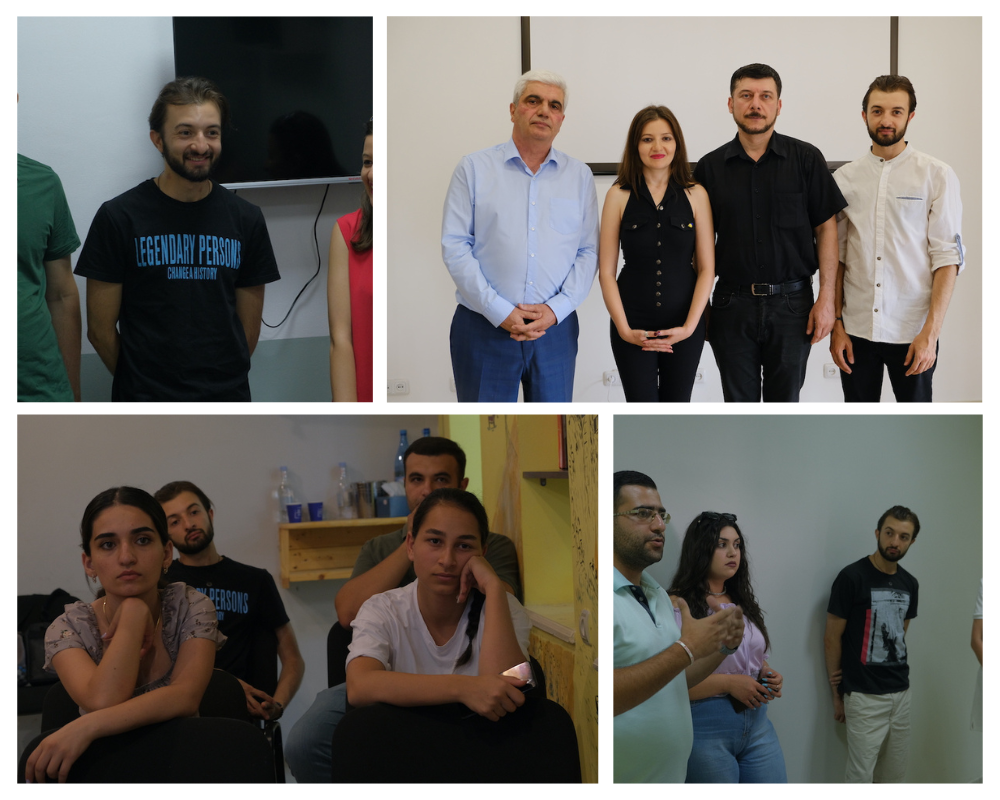 More than 300 people attended to our events, learned and shared their thoughts and made their own contribution by their active presence.
According to the reactions of our target groups in the cities Hrazdan, Armavir, Gavar and Yerevan the participants were fully involved in the processes, they expressed their interests and involvements to all the events that our both national and international experts leaded.
Almost everywhere the hot topic still stayed the issue of war and peace, the military escalation in the boarders of Armenia and Azerbaijan, the aggression of Azerbaijan towards both Armenia and Nagorno Karabakh (Artsakh) and of course the total blockade of Nagorno Karabakh from the other parts of the world with 120 000 population and the humanitarian crises because of the hunger, zero medical supplies, cut off the electricity, gas, petrol supplies, no free movements, basic human rights of education, transportation, self-determination etc.
I hope that Caravan will become annual project and next time we can include other regions too.
Huge gratitude to the EENCE for this opportunity and trust.
Experts' feedback about Caravan in Armenia
Read more:
https://caravan.eence.eu/category/armenia-en/