For the first time in the Republic of Moldova, at the Pedagogical State University, "Ion Creangă" the Citizenship Education Caravan 2023 has started. Along with experts from Azerbaijan, Belarus, Georgia, and Ukraine, students, pupils, and teachers were engaged in a discussion panel and workshop about the role of civic education in our societies and how they can improve their capacity to change their communities.
The Caravan was launched on the 25th of September by the national coordinator in the Republic of Moldova, Sergiu Musteață.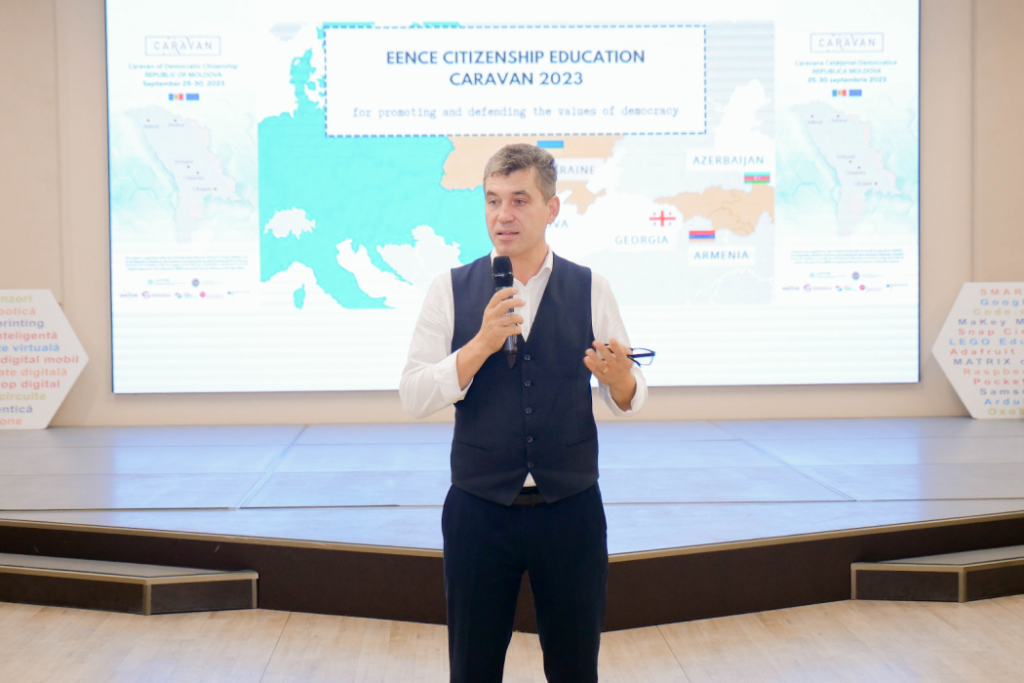 "I believe that, especially in these difficult times, the young Moldovan generation has to know all the perspectives of their true mission in civic engagement, the opportunities, and their rights in making decisions, that is why we invited them to discover more from verified sources and experts. ", mentioned Sergiu Musteață.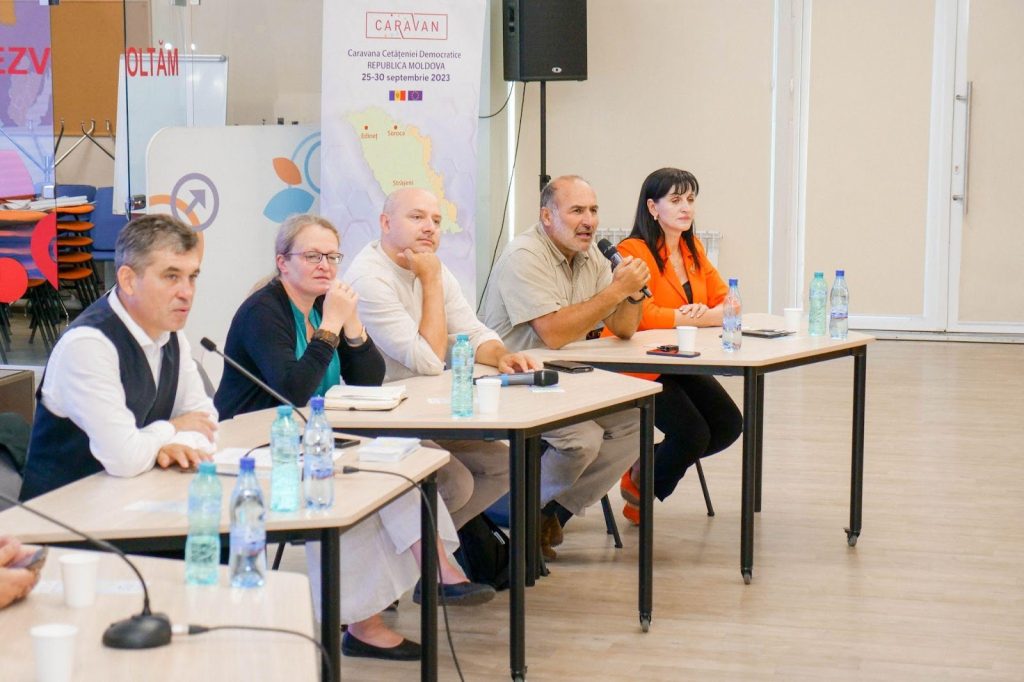 As part of the expert team, Svetlana Alenitskaya, representative of the Federal Agency for Citizenship Education explained that the aim of the agency is "to be the soft protection of constitution because through the principles of neutrality, actuality, and comprehensiveness we are trying to involve as many persons as we can. We want to get to all that civic engagement can and should be as accessible as it is."
During the workshop, Azar Ramazanov, Yuriy Petrushenko and Nino Gvaramadze, together with pupils from three of the "Gheorghe Asachi", "George Meniuc" and "Liviu Deleanu" High Schools discussed the types of civic engagement: passive, symbolic and the active one, they implemented the ways they can improve their communities and how concluded on how important is to be involved in civic education and knowledge.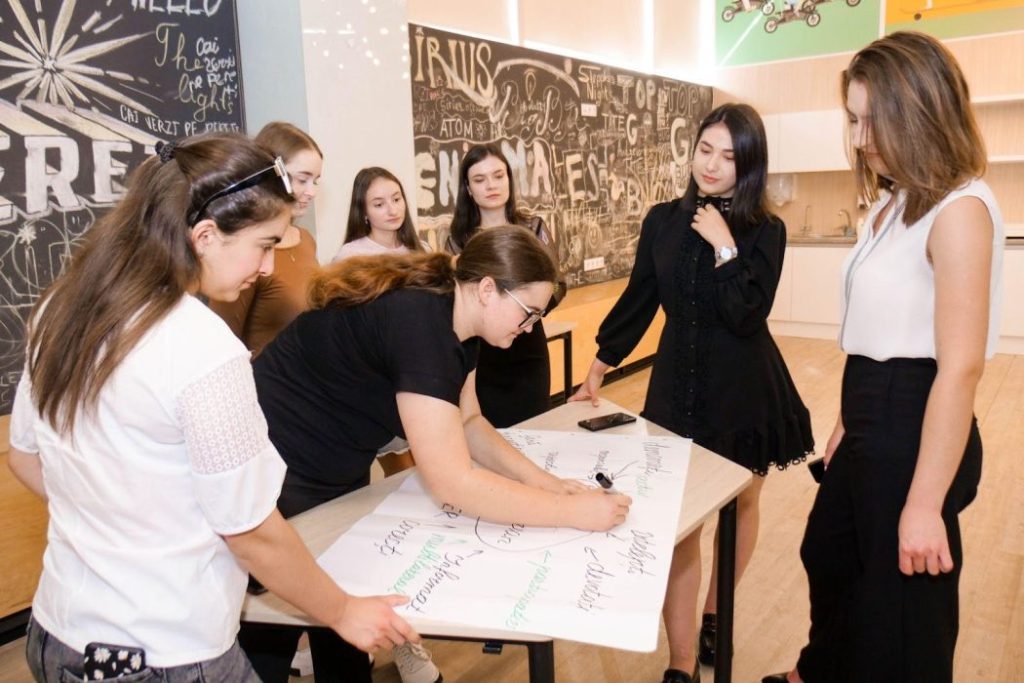 For the next few days, The Citizenship Education Caravan will take place in other four cities in Moldova: Edineț, Soroca, Căușeni, and Strășeni.
The purpose of organizing this project in Moldova during these uncertain times from political, social, and global views is more than the general one because young people are the most powerful but at the same time the most vulnerable in getting the information, that is why we need to assure that they get actual, neutral and comprehensive knowledge on citizenship education.
---
Caravan in Moldova is organized by Eastern-European Association for Citizenship Education under support of the Federal Agency of Citizenship Education of Germany (bpb) and funded by German Foreign Office.
Read more:
Citizenship Education Caravan in Moldova: get to know the programme and the experts