More than 150 students, teachers, and employees of local government agencies in the city of Soroca took part in debates, seminars, and master classes on the third day of the Caravan.
At the High School "Constantin Stere" was held a seminar on the topic "Democratic citizenship: rights and responsibilities" where participants were able to assess how familiar they are with their rights and responsibilities in their communities. Also, the teaching staff noted, "that a step towards improving learning and developing democratic culture skills is to create conditions for the expression of opinions in all school subjects."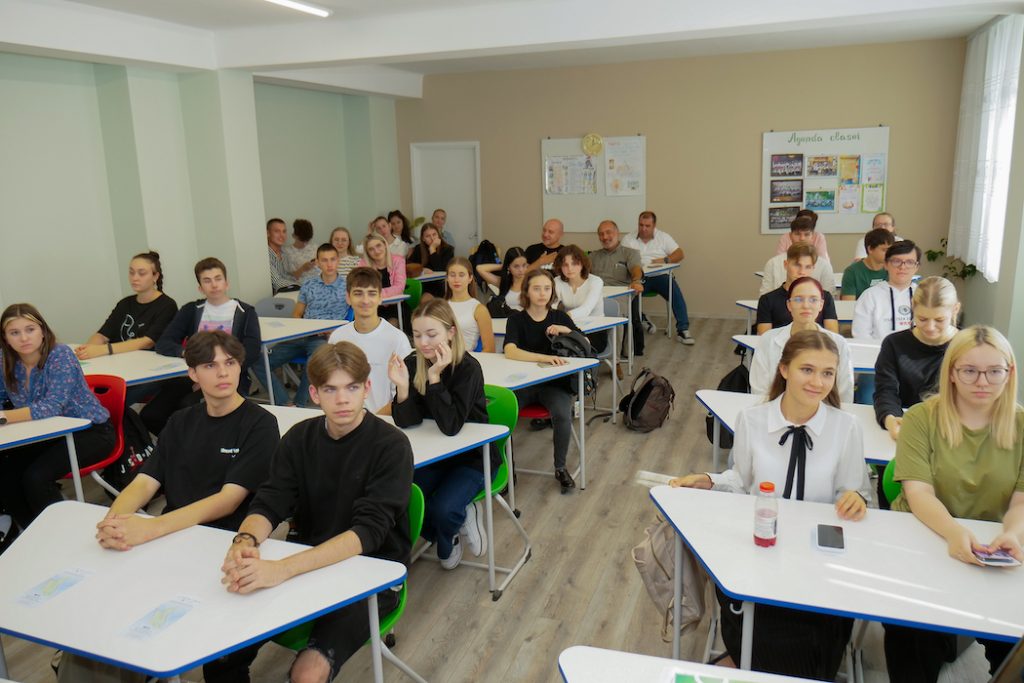 Currently, the Moldovan curriculum does not give complete freedom to choose subjects of study, everything is predetermined and strictly followed, without taking into account improvements or changes. In today's society, it is imperative to always be alert to the news and update information whenever necessary.
There was also a seminar on the topic "Education for European Integration" where participants were able to outline that European integration is the process of creating social communities through effective interaction between their members in various social, cultural, and even economic areas. As a result, a security community is formed in which political factors are oriented toward the creation of a new political center.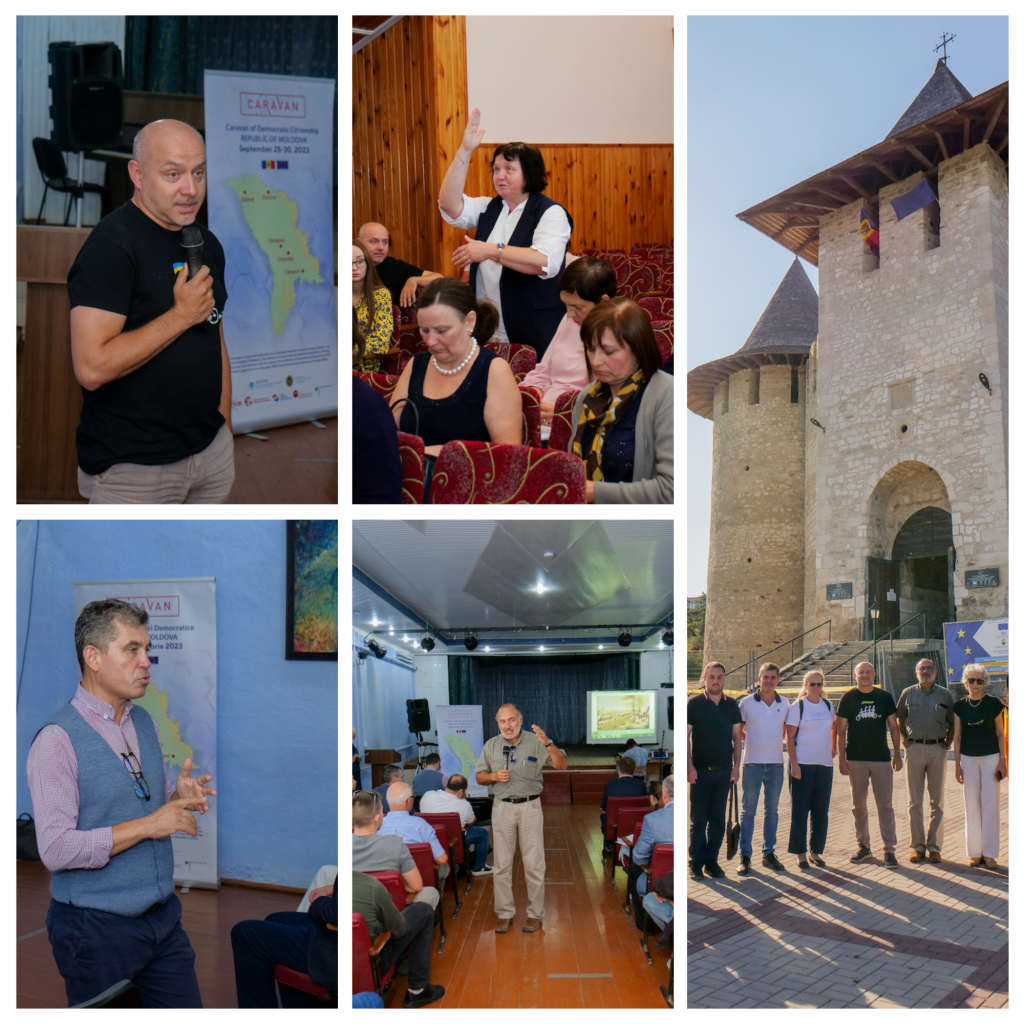 Next, the Caravan team went to the College of Arts "Nicolae Botgros", where the students along with Caravan's experts discussed democratic citizenship through art.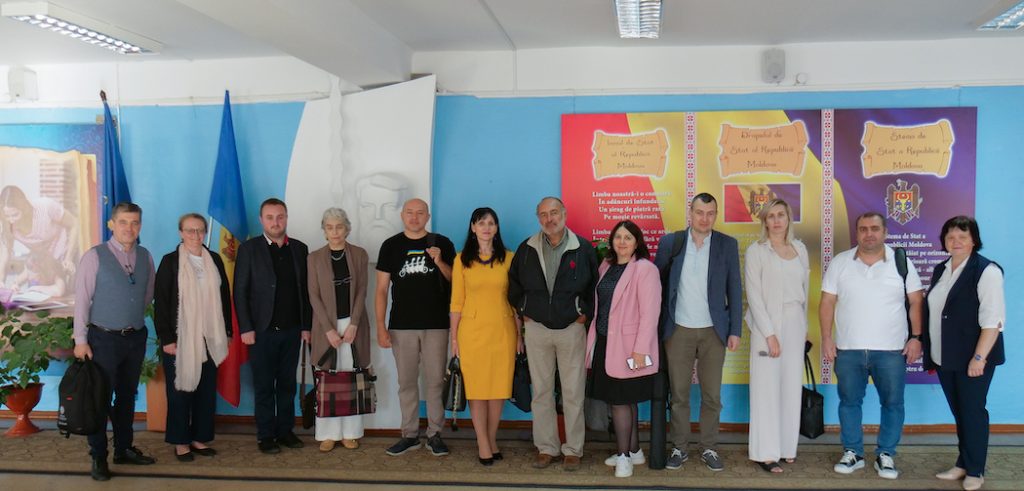 Participants noted, " To change this world, you must first start working on yourself." That is why, citizenship education is an important point in order to understand where and how you can make your environment better.
At the end of the day, the Caravan team visited the Soroca Fortress, the oldest point in the city, where they were able to learn more about the history of this place. Soroca Fortress is a 15th-century Moldavian fortress built in wood by Stephen the Great before the ford of the Nistru river and rebuilt in stone by his successors at the beginning of 16th century.
Are you thinking about the air at this moment? No. Just like with democracy – as long as everything is good, you don't think about it. Our initiative is a reminder of democracy. We need to take care of it now. Clearing the air is more difficult than keeping it clean.
Democracy is not harmony, it is when everyone has his own opinion.
An idiot is a person who has the right to participate but does not participate (ancient Greek wisdom).
---
Caravan in Moldova is organized by Eastern-European Association for Citizenship Education under support of the Federal Agency of Citizenship Education of Germany (bpb) and funded by German Foreign Office.
Read more:
Citizenship Education Caravan in Moldova: get to know the programme and the experts
The EENCE Citizenship Education Caravan has officially started in Moldova
The Caravan of Citizenship Education visits to northern regions in Moldova. Day 2