The next Caravan events took place on 28 September in the central part of the country, in Strășeni.
At the High School "Ion Vatamanu" held the workshop "Democratic Citizenship: Rights and Responsibilities" where pupils had to define the do's and don'ts of being part of their school community.
Most of the teams mentioned efficient communication, non-violent behavior, tolerance, and respect as their social rights, and as don'ts, they emphasized the discrimination (religion, orientation, race, etc.), destruction of material goods, discrediting school rules – "Changes come from each of us, it is important that we want this and act in accordance with human rights."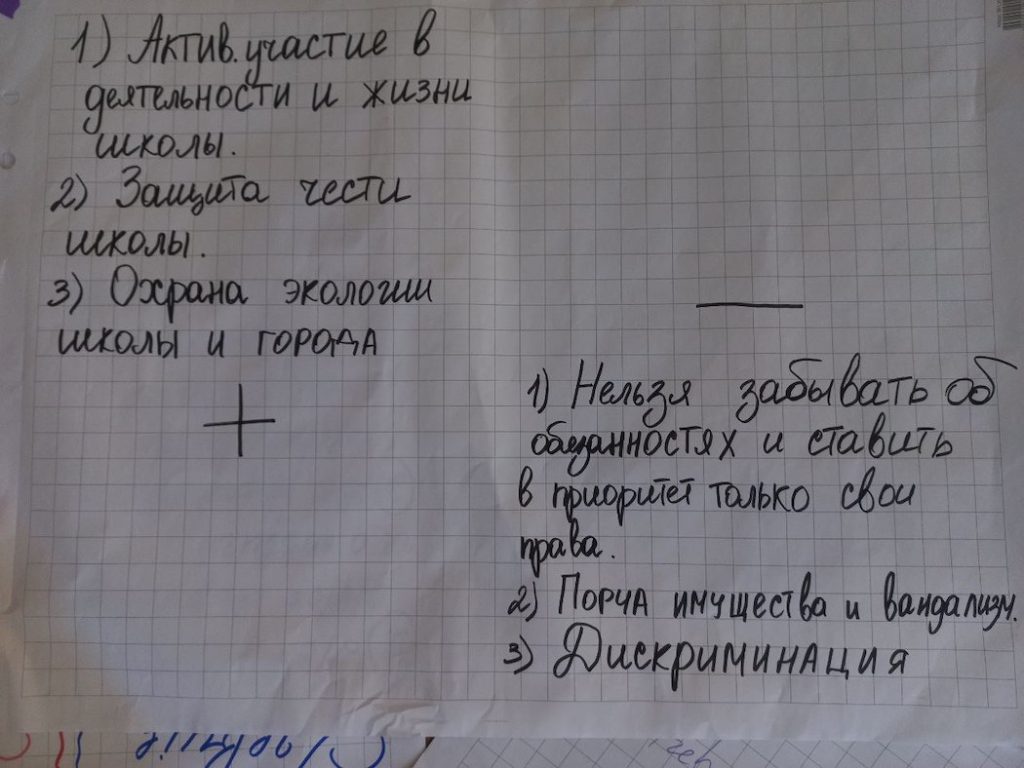 The school activities didn't end there. Teachers and school employees were engaged in a workshop about citizenship participation.
Each of them had to think about the qualities, values, and actions that describe civic engagement.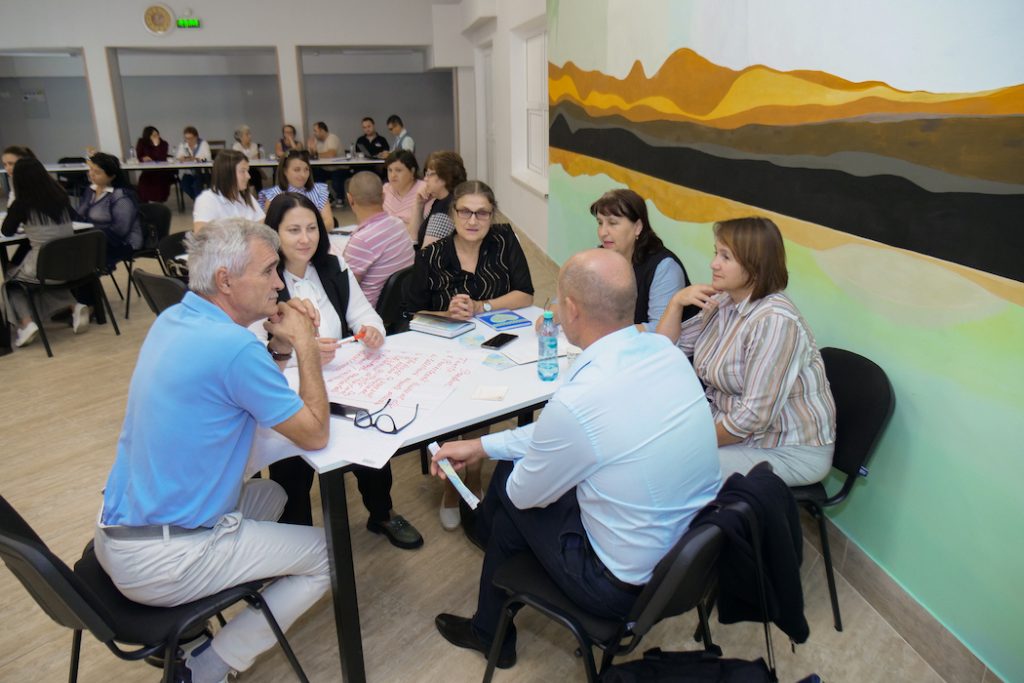 The purpose of the activity was to bring up the ideas of how to develop communities through moral principles and social participation.
In order to close up the circle and all the points of view about civic education, there was a workshop together with youth leaders and members of the Student Councils from the Strășeni district.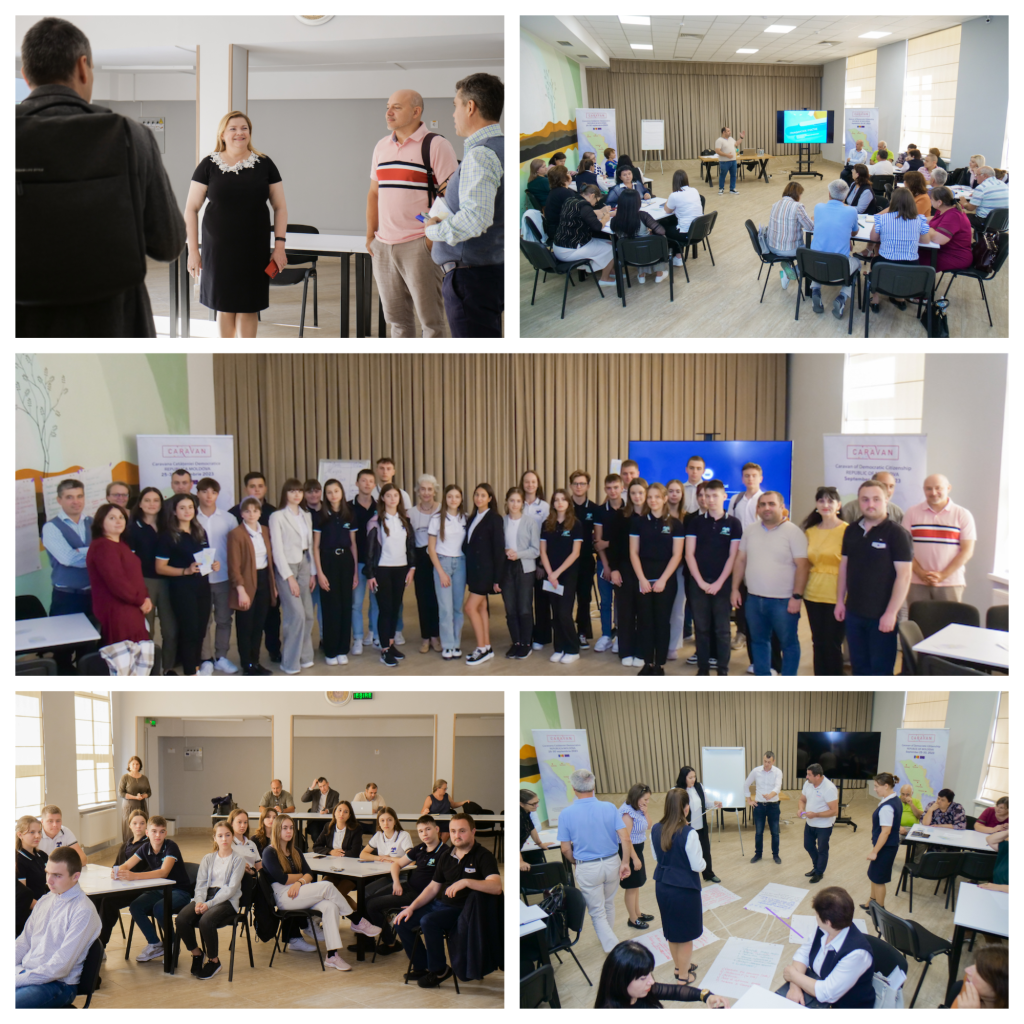 The aim of the gathering was to understand how weak or strong is the present connection with the government institutions, where civic involvement is situated as regional and national priority and what are the duties of the councils and youth organizations in their district.
There was a cultural walk for discovering the surroundings, and one the most important places was Căpriana Monastery, where the Caravan team had a short-guided tour with our colleague, historian Alexandru Seu.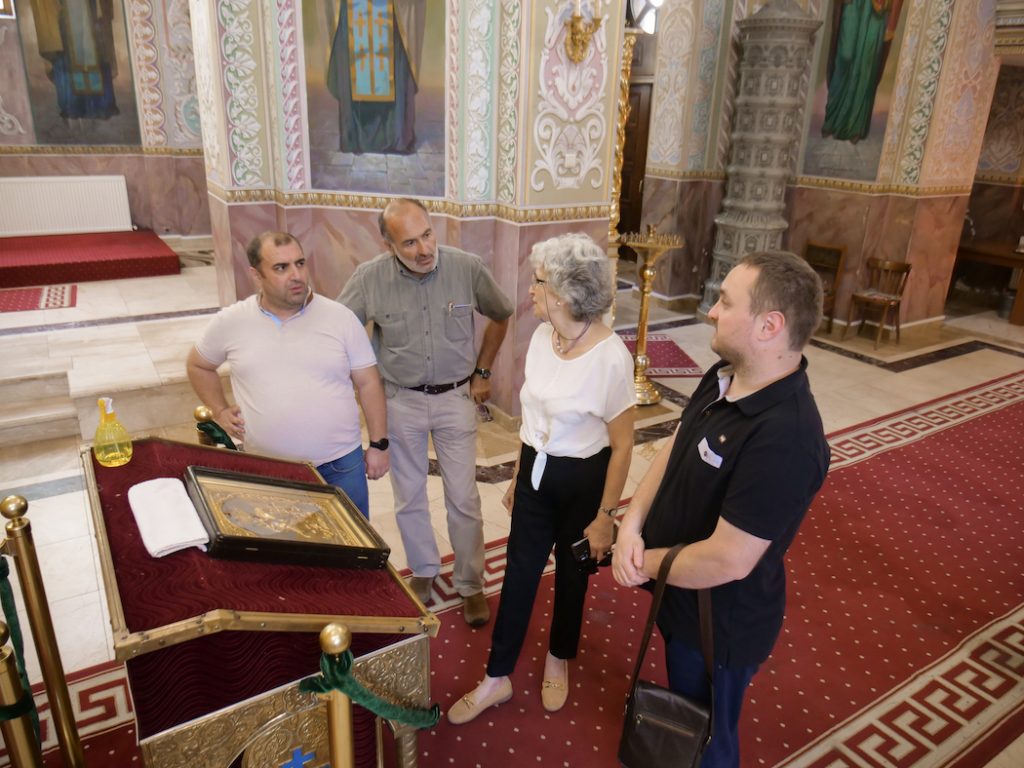 Monastery Capriana is one of the most picturesque and attended Moldavian monasteries. It is considered to be the oldest monastery in the country. The monastery is situated in one of the most beautiful forest massifs – in Codru and is considered to be the cradle of Moldavian written language, music, and architecture.
Freedom is limited by law and only by law. If a country is democratic, it has democratic laws that do not infringe on your rights and duties.
Communication skills are democratic competences.
Change comes from each of us, it is important that we want it and act in accordance with human rights.
In order for my rights to be respected, it is important to take responsibility for my own behaviour.
Patriotism has overshadowed human rights and the skills to live in a civil society.
Education is not just about learning facts. It is about reflection, discussion, behaviour.
---
Caravan in Moldova is organized by Eastern-European Association for Citizenship Education under support of the Federal Agency of Citizenship Education of Germany (bpb) and funded by German Foreign Office.
Read more:
Citizenship Education Caravan in Moldova: get to know the programme and the experts
The EENCE Citizenship Education Caravan has officially started in Moldova
The Caravan of Citizenship Education visits to northern regions in Moldova. Day 2
The Caravan of Citizenship Education in Moldova. Day 3 – Soroca