Six days of active communication, debates, many effective negotiations and, of course, an amazing international exchange of experience.
Experts from Georgia, Azerbaijan, Ukraine, Ukraine, Belarus and Moldova did their best to put the topic of civic attention at the centre of attention of the inhabitants of the five regions of Moldova.
During this time, Moldovan teachers had the opportunity to express their opinions on how citizenship education works in their country, and were heard and supported by experts and the caravan team. Together with them, schoolchildren and students took part in masterclasses, where they were able to define for themselves how civic engagement should work, what can and should be done to develop their communities.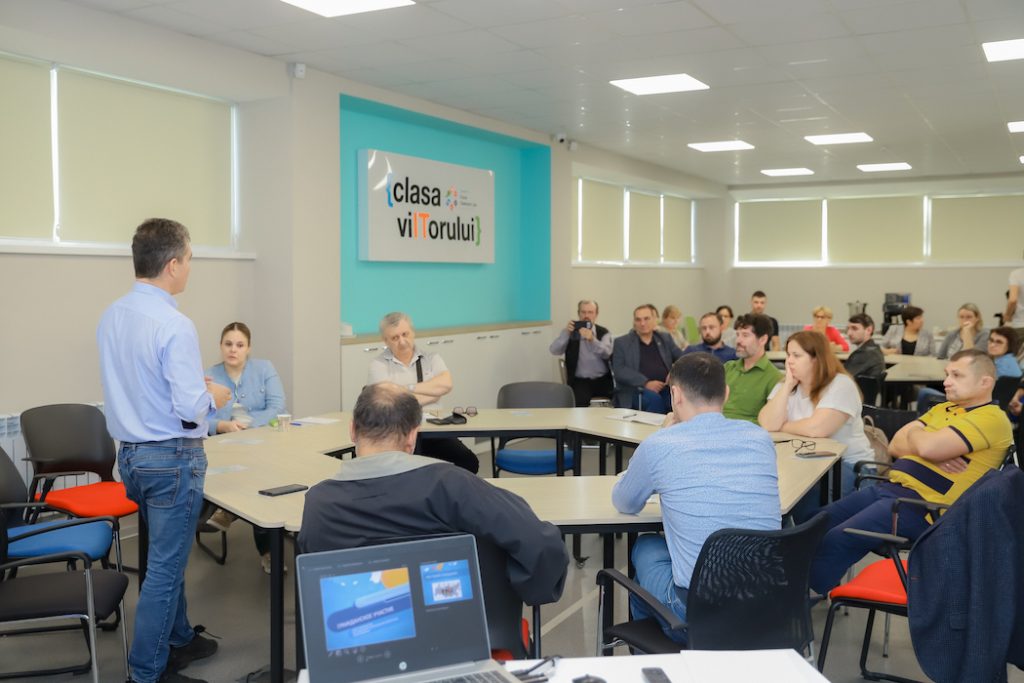 On 30 September, the last day of the Caravan in Moldova, a meeting of civic education teachers from Chisinau took place to discuss the importance of teaching this course and the impact it has on the younger generation.
"Teachers need to be co-operative, able to discuss and resolve conflicts. Parents often come and complain that I (the teacher) talk about rights (too much), and somehow I am proud of myself that my mission in this regard has been fulfilled, for which I thank them for this feedback".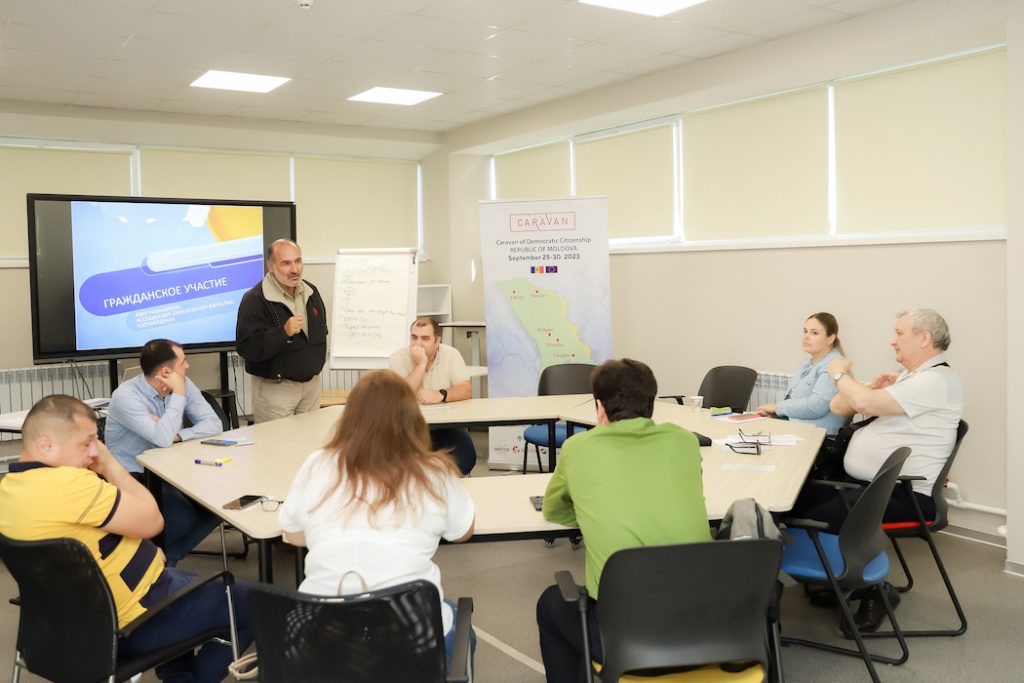 During the workshop, participants had to think about the colour they associate with citizenship:
"For me, citizenship could have a green colour, it would symbolise that children are born with rights from birth".
"I identify citizenship with the colour blue because everyone needs peace".
This was followed by a summarisation of the Caravan. The national coordinator Sergiu Musteata said that "despite the fact that the project is being organised in Moldova for the first time, he did not realise how effective it would be". Sergio also noted that there is an urgent need to repeat the Caravan again.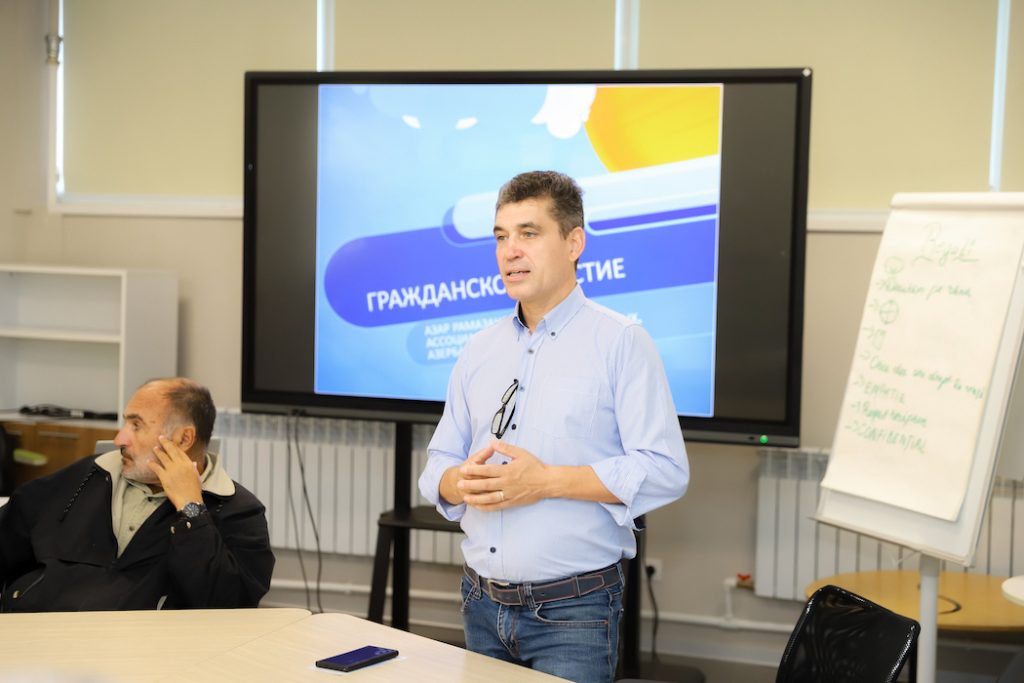 Svetlana Alenitskaya of the German Agency for Civic Education (BpB) said: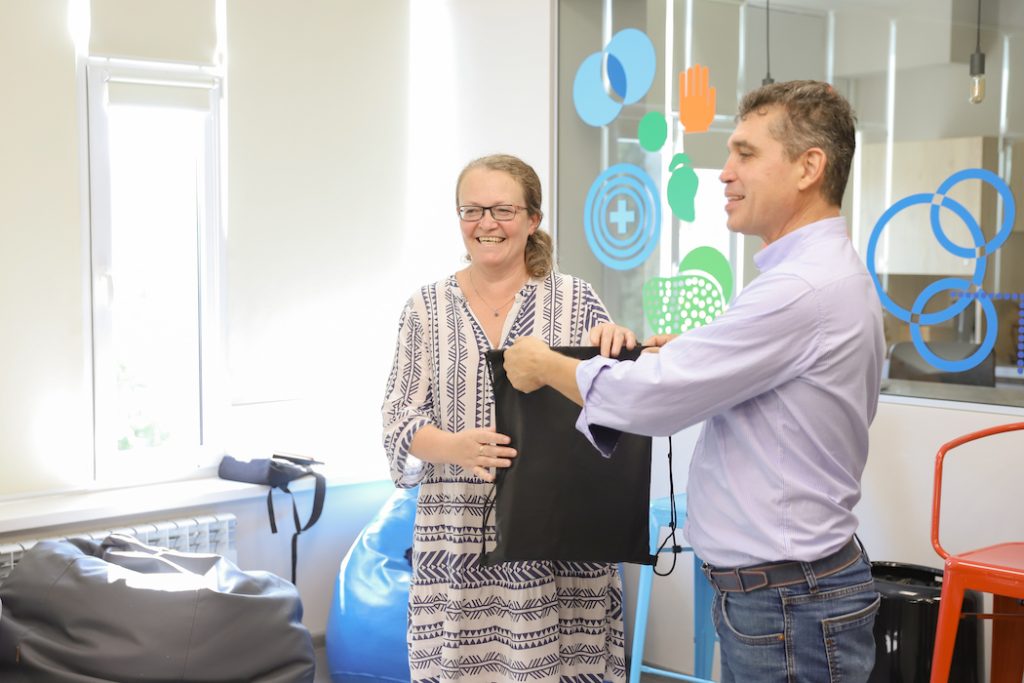 "It was a pleasure to work with such active professionals! I see that this topic is important for all of us and needs support for the future, therefore our Agency is ready to support such events in Moldova further" open to come to Moldova next time".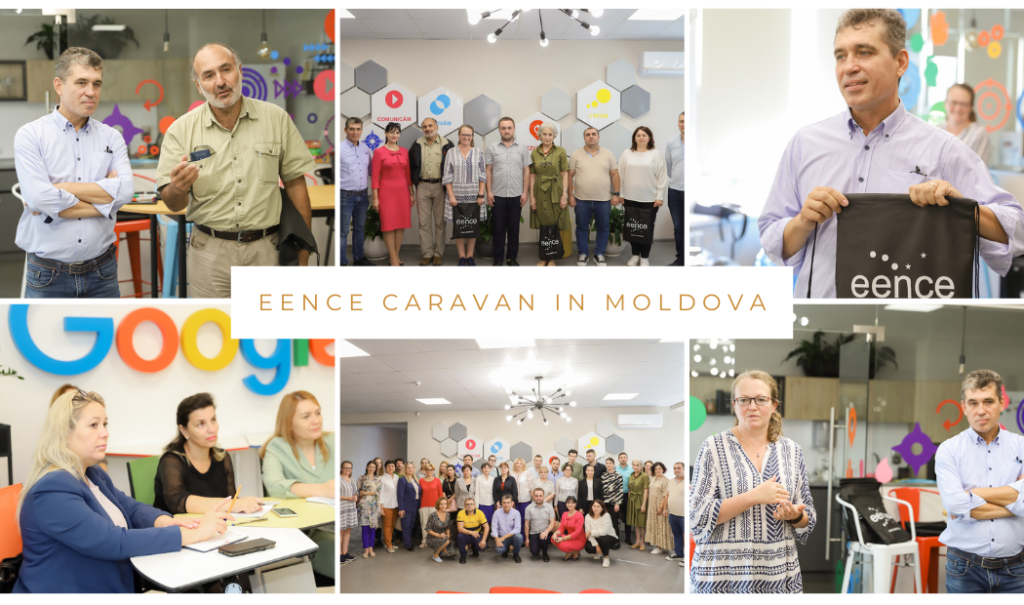 ---
Caravan in Moldova is organized by Eastern-European Association for Citizenship Education under support of the Federal Agency of Citizenship Education of Germany (bpb) and funded by German Foreign Office.
Read more:
Citizenship Education Caravan in Moldova: get to know the programme and the experts
The EENCE Citizenship Education Caravan has officially started in Moldova
The Caravan of Citizenship Education visits to northern regions in Moldova. Day 2
The Caravan of Citizenship Education in Moldova. Day 3 – Soroca
EENCE Caravan continues its journey through Moldova. Day 4 – Strășeni
EENCE Citizenship Education Caravan in Moldova. Day 5, Causeni