The Caravan, aimed at spreading the values of citizenship education, started its work on 7 October in Marneuli municipality of Kvemo Kartli region.
The action-packed event took place at Marneuli's N2 school, where 23 enthusiastic participants gathered. Led by Georgian citizenship education experts Keti Mukhiguli and Maka Kemkhadze, the session focused on the exciting topic of 'Basic Principles of Democracy'.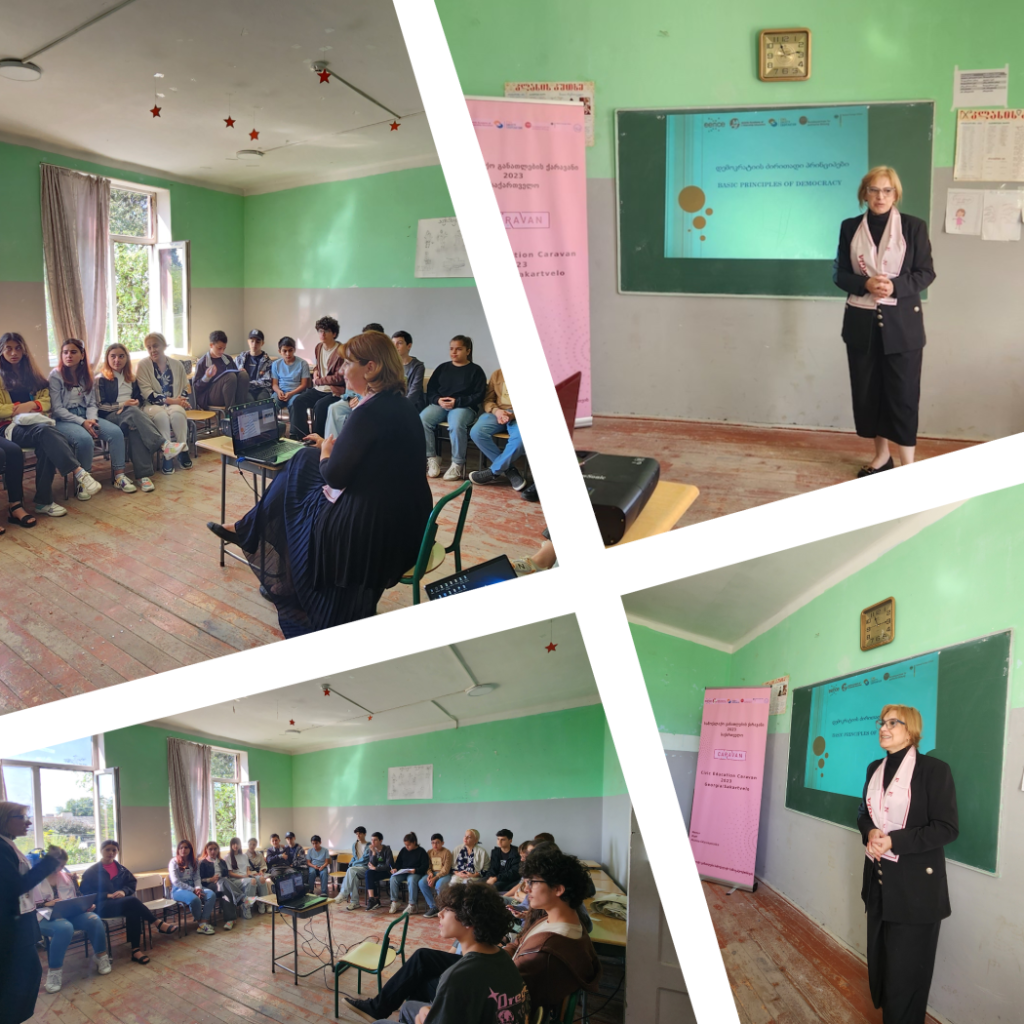 The energy in the room was palpable as participants delved into the compelling topic of "Basic Principles of Democracy".
This wasn't just any lecture – the meeting came alive with interactive activities and stimulating discussions. An exhilarating game called "Brain Ring" put the principles of democracy to the test, ensuring an engaging and immersive learning experience for all.
Among the participants was a dedicated teacher who couldn't hide her excitement as she declared that this day would be etched in her memory and in the hearts of all participants.
She emphasised, "This caravan is unlike anything we've ever seen before as it reaches far and wide, leaving behind the invaluable lessons of citizenship education wherever it goes. It will undoubtedly have a lasting impact on the consciousness of all those touched by this extraordinary project".

The next stop of the Caravan was in Bolnisi, municipality of the Kvemo Kartli region.
The aim of the project is really useful for the Georgian people, because nowadays it's important to gain knowledge about democracy and women's rights.
That's why the main topic of today's next session was "Women's Activism and the Art of Expression", moderated by EENCE member Salome Iobadze.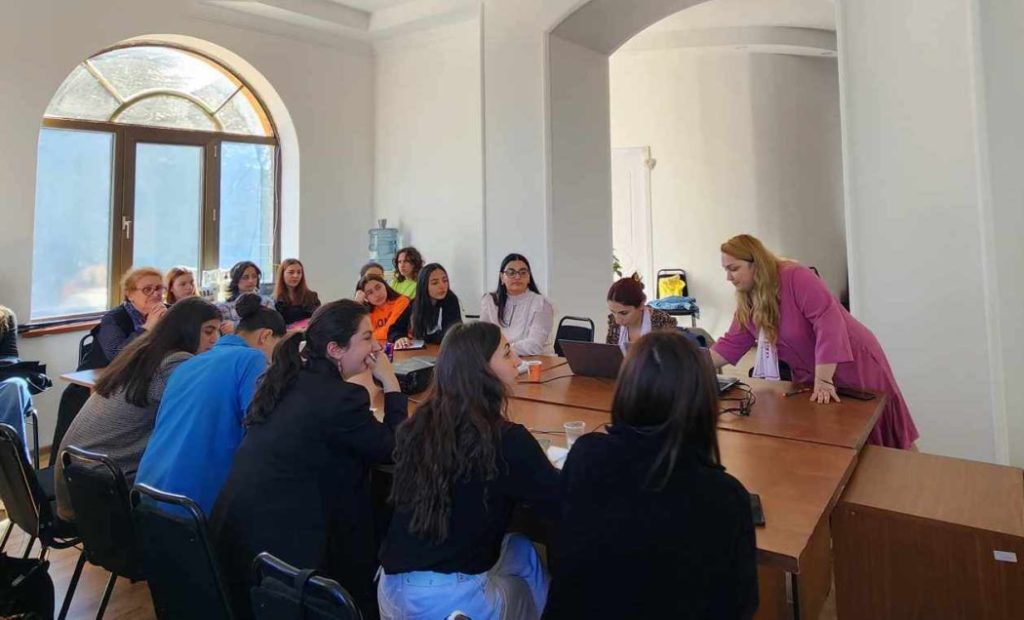 Gender equality in general is a serious issue and a challenge for the country today, and a programme like Caravan is very important for Georgian women.
The meeting was attended by local women from youth organisations, students and members of local self-government.
As a result of the meeting, the participants received information about the forms of expression of women's activism, mechanisms of civil participation, etc. It should be noted that during the lecture they could not hide their excitement and were very enthusiastic. The atmosphere was so friendly.
The meeting was interactive and the participants were involved in the process as much as possible. During the discussion, participants emphasised the importance of formal and non-formal civic education in overcoming gender stereotypes, based on local examples or experiences.
Caravaners asked participants to describe the project in three words. They replied that the idea of a Caravan was important in their daily lives and that the project helped them to learn more about democracy and women's rights. They also mentioned that they would share their experiences with their communities.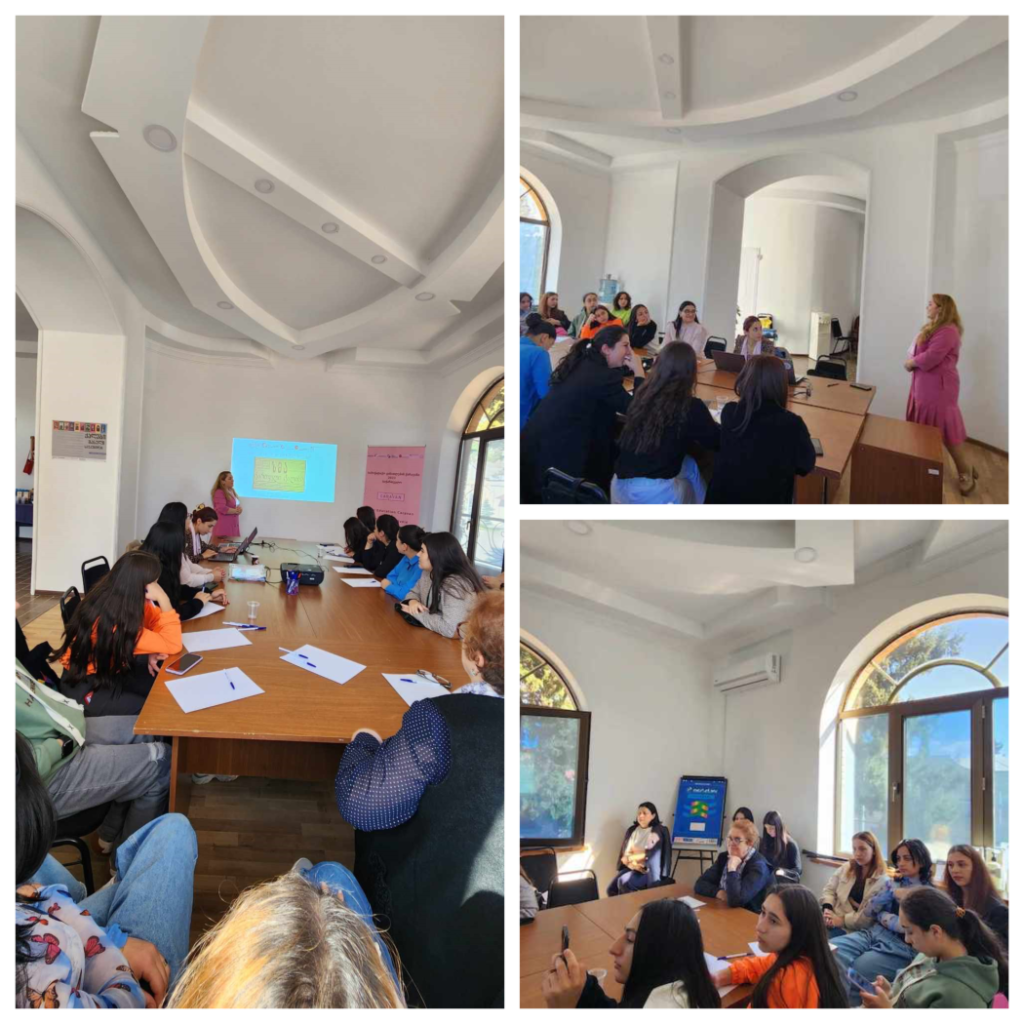 ---
Caravan in Georgia is organized by Eastern-European Association for Citizenship Education under support of the Federal Agency of Citizenship Education of Germany (bpb) and funded by German Foreign Office. The local partner of Caravan is a Civic Education Teachers' Forum (CETF, Georgia).