On 9 October, the Caravan events were hosted by Batumi, a city with great energy and wonderful people. Here, meetings were held with forced relocants who live in this city, as well as with students and teachers.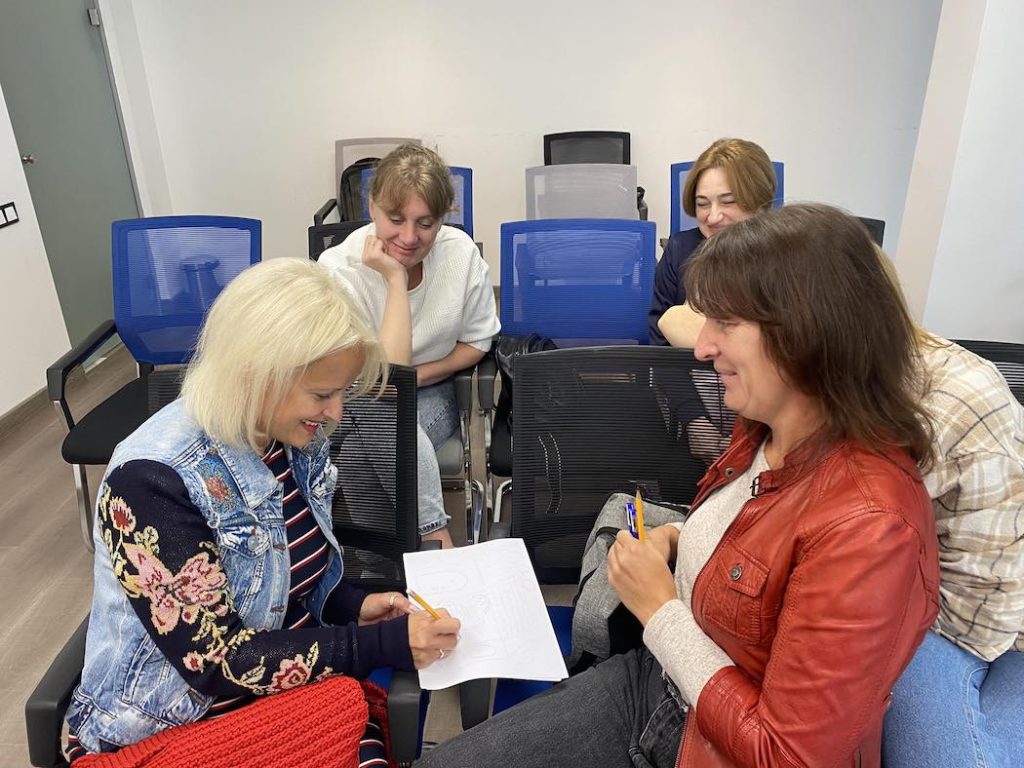 The meeting with relocants and refugees was interactive. Its participants – 15 people from Belarus and Ukraine – tried to understand their roles and realise who they are, what they want and what is necessary for a healthy psychological state.
On the same day, another meeting was held at Shota Rustaveli University of Batumi. Citizenship education expert Tamar Karaia gave a lecture to 60 first-year students of the integrated bachelor-master educational program of elementary level teacher training of the Faculty of Science and Education.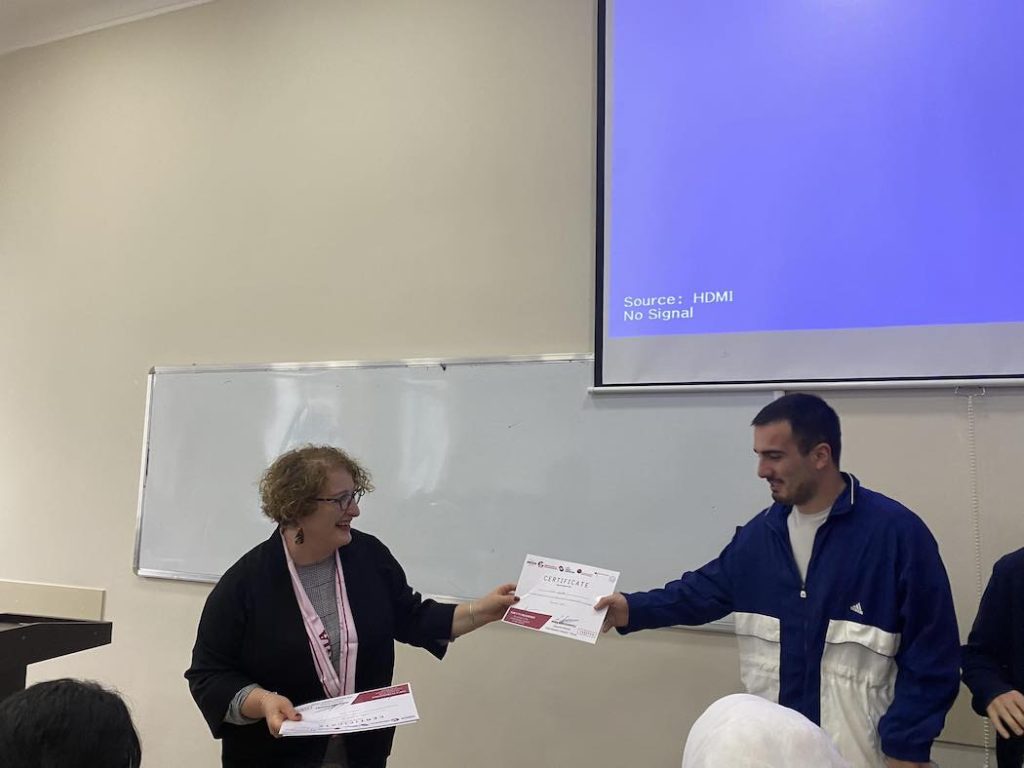 The theme of the meeting was "Prevention of Radicalization and Violent Extremism". During the lecture, Tamar Karaia informed the students about the Civic Education Teachers' Forum, EENCE, German Federal Foreign Office, and the "Caravan" project itself.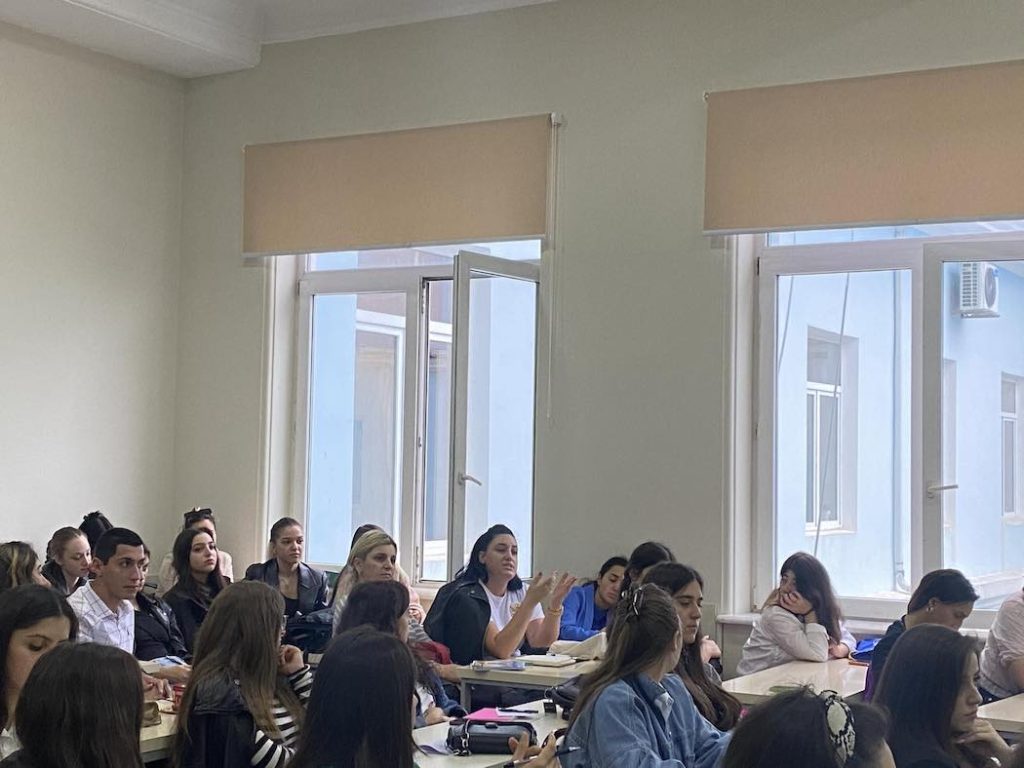 The presentation focused on concrete examples of violence in the world, the fight for women's rights, discrimination, xenophobia, and radicalization.
Discussing these issues is important for future teachers as it helps increase civil self-awareness on several topics, leading to a healthier future. The first-year students actively participated in the lecture process and answered the questions posed by the speaker.
We will now share the views of the students who attended today's meeting:
"I really liked the meeting and the topic covered in the 'Caravan' project. I learned things that I didn't know before, and I will use this knowledge in practice."

Mariam Abuselidze
"I think the presentation was interesting. We received necessary and useful information for our future endeavors."

Giorgi Nakashidze
The day ended with a discussion on an important topic, EU-funded grants and Internationalization, which was delivered by Ukrainian expert Oksana Zamora, currently based in the Czech Republic.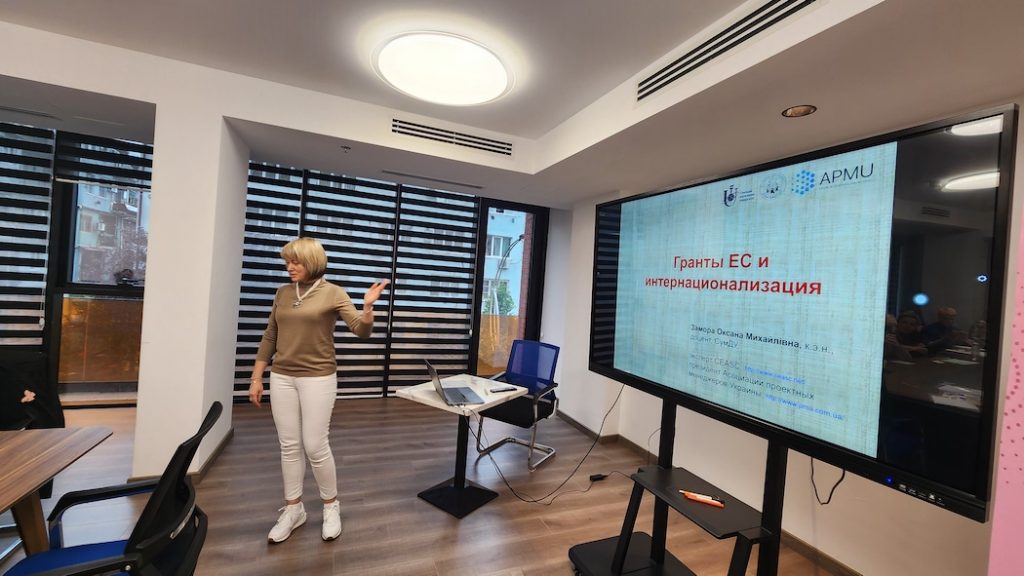 Relocated Ukrainians constituted the largest share of participants; therefore, the topic of individual grants was of the most interest to them. They were also interested in the development of Georgian-Ukrainian cooperation at the NGO level, which extended the session longer than expected.
The seminar aimed to promote the accessibility of grant funding for meeting the needs of civic society by active individuals.
The expert pointed out that each active citizen usually contributes to several fields, such as education and business, civic activism, media, or art. An overview of available sources of information about grant funding, funded projects, and partnership building was provided.
---
Caravan in Georgia is organized by Eastern-European Association for Citizenship Education under support of the Federal Agency of Citizenship Education of Germany (bpb) and funded by German Foreign Office. The local partner of Caravan is a Civic Education Teachers' Forum (CETF, Georgia).
Read more:
The EENCE Citizenship Education Caravan in Georgia has started
The EENCE Citizenship Education Caravan continues its journey across Georgia. Day 2
See the programme of the EENCE Citizenship Education Caravan in Georgia