The coordinator of the EENCE Citizenship Education Caravan in Azerbaijan shared his impressions of the Caravan events in his country.
"It was a very peculiar Caravan. I think that the greatest success of the Caravan is not to wait, but to find needed societies and work with them taking into account their needs and interests in the field of citizenship education.
What impressed me most during the Caravan was the format and method of the Caravan. Namely the "Caravan" format – to move intensively from city to city to work with different societies on different topics and to get involved in the problems and challenges of citizenship education.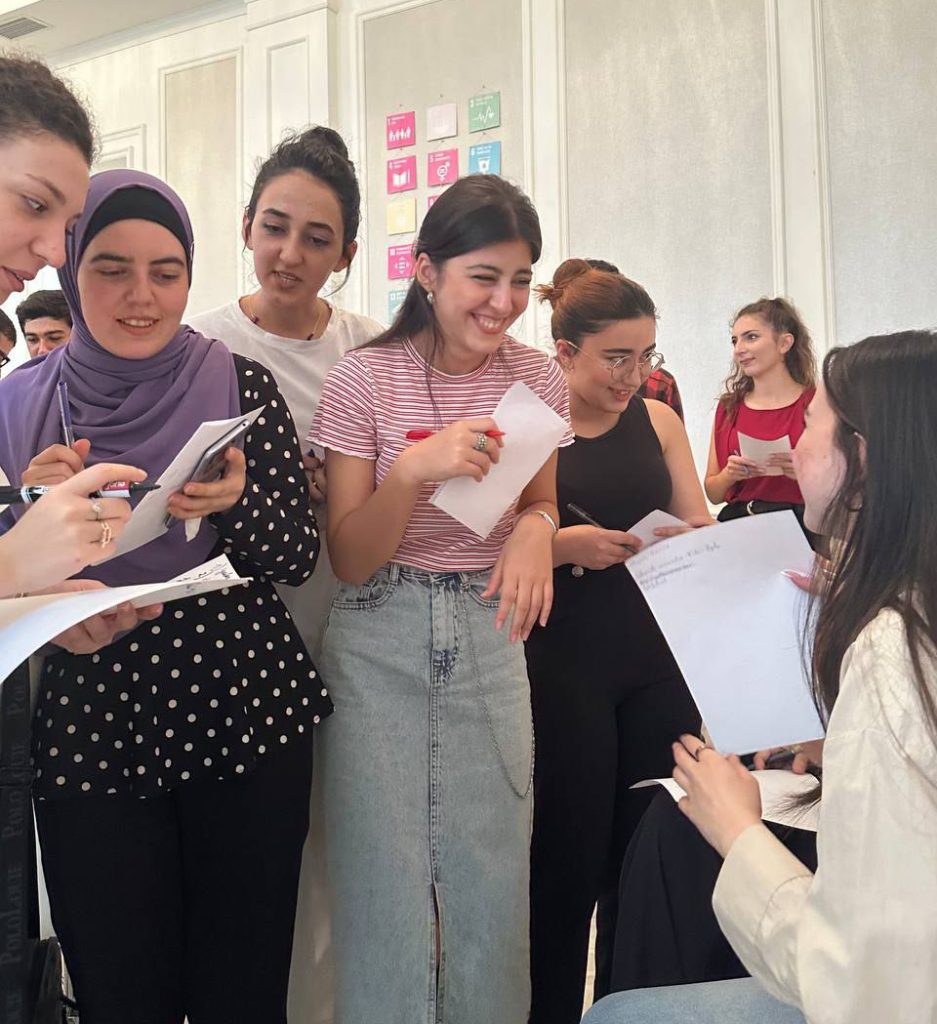 I would like to note that if the Caravan wad to be held again, I would like to see it in a more international format. Namely to move from a national Caravan to an international Caravan. That is, the movement of the Caravan team from country to country in a common region, respecting the sequence of topics, the logic of the program and goals.
And I also want to say that the idea of the Caravan can be continued further, as this project was able to bring the voice of civic education to different corners of the common region of the partnership countries. And it remained in the memory and hearts of many citizens who are in favor of the development and promotion of citizenship education in the common region.
---
The Caravan is organized by a consortium of EENCE experts and organizations in the framework of the project "EENCE Citizenship Education Caravan", funded by the Federal Agency for Citizenship Education (Bundeszentrale für politische Bildung / bpb) with funds allocated by the German Federal Foreign Office, program "Enhancing cooperation with civil society in the Eastern Partnership countries and Russia".
Read also:
Caravan of Citizenship Education: next stop – Azerbaijan
The next stage of the EENCE Citizenship Education Caravan started in Baku
EENCE Citizenship Education Caravan moves across Azerbaijan
EENCE Caravan of Citizenship Education in Azerbaijan. Day 3
EENCE CE Caravan in Azerbaijan. Day 4, Ganja
EENCE Citizenship Education Caravan completed its work in Azerbaijan