The first Caravan event in this country will take place on September 18 at the Diia.Business Rivne entrepreneurship support center.
The presentation of the international project was opened by the national coordinator in Ukraine, Olha Horkavchuk, who announced events.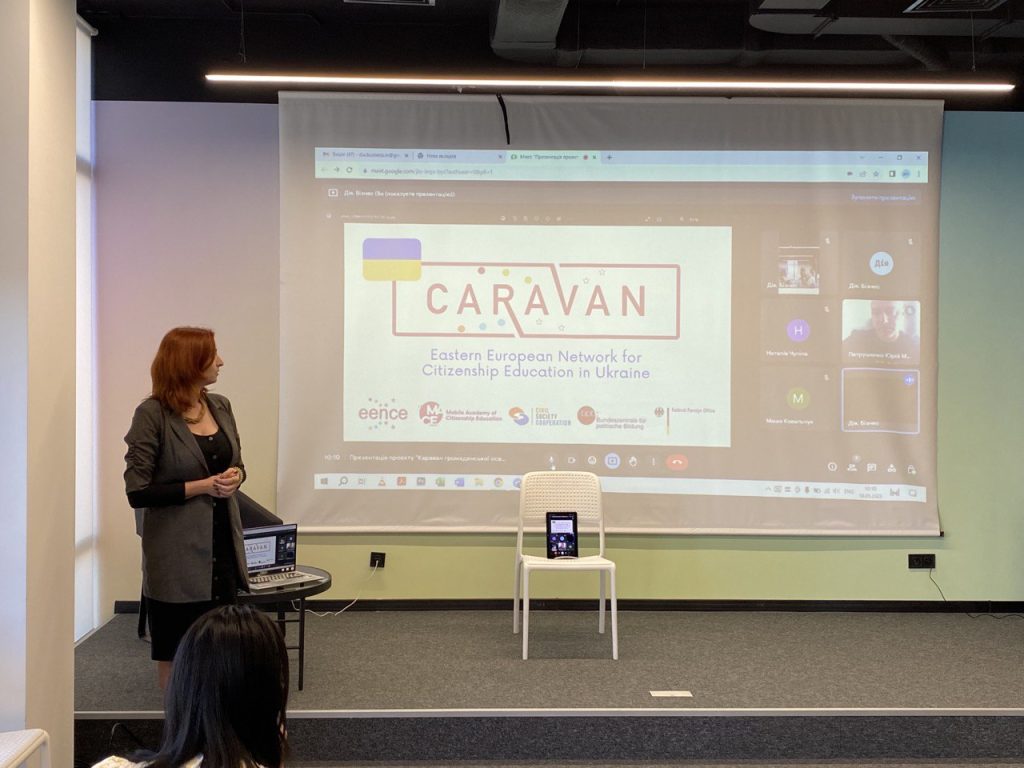 The project has already been implemented in Poland, Lithuania, Armenia, and Azerbaijan, so Ukraine has taken over the baton.
September 18 the Caravan starts simultaneously in Rivne and Ternopil.
Yuriy Petrushenko, Chairman of the Board of the Eastern European Association for Civic Education, Deputy Chairman of the Board of the Ukrainian Association for Adult Education, joined the presentation online. Yuriy spoke about the activities of the Eastern European Network for Citizenship Education and the possibilities of joining it. In conclusion, Yurii wished success to the trainers and participants of the Caravan events.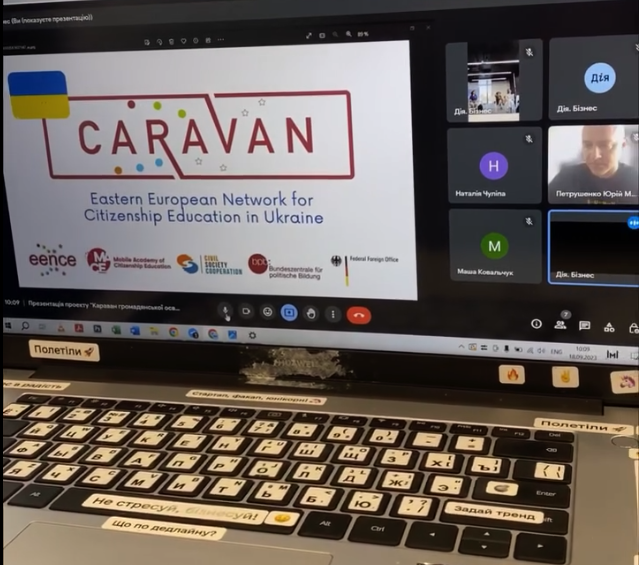 To implement the project, trainers from the Czech Republic and Azerbaijan came to Ukraine to work together with Ukrainian experts. Representatives of the NGO sector came to the project presentation from four regions of Ukraine: Khmelnytsky, Rivne, Volyn, and Zhytomyr. Each of them presented their area of work and vectors of interest in participating in the Caravan projects. Olga Gorkavchuk also introduced the project trainers and coordinators who will work in different cities.
The first event of the Caravan was a training session by Anna Dmytryshyna in Rivne. It was about how to cope with stress, which is especially important in Ukraine during the war. The participants shared their own triggers, and the trainer demonstrated practices not only to combat stress but also to prevent it. The expert emphasized that it is possible to get ahead of stress if you listen to your body.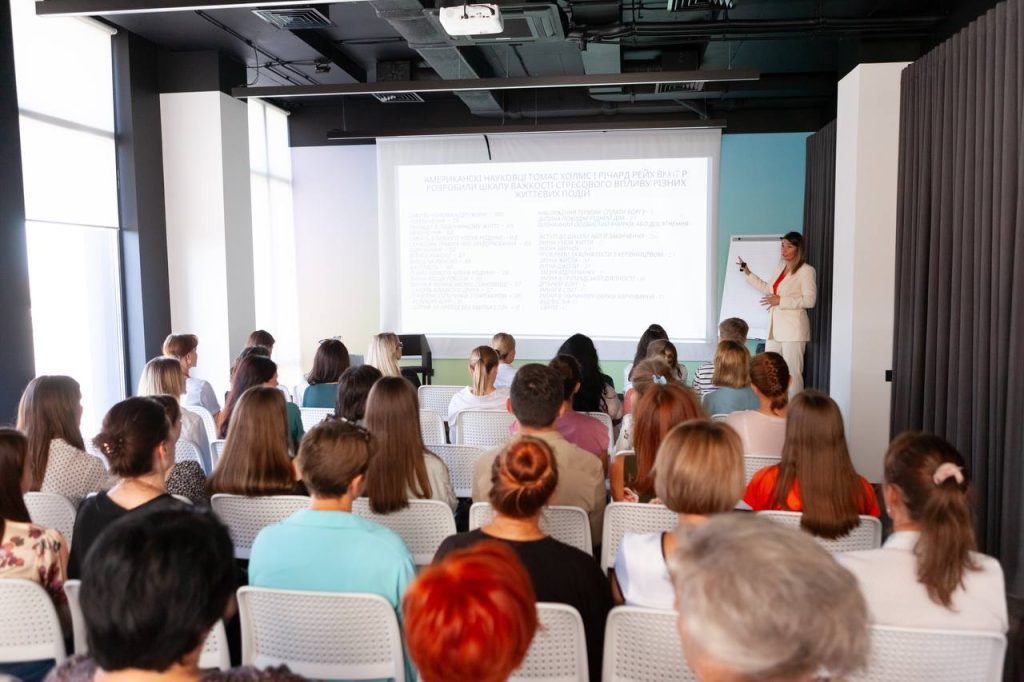 The final event of the first day of the Caravan was Olga Petrova's training in Ternopil.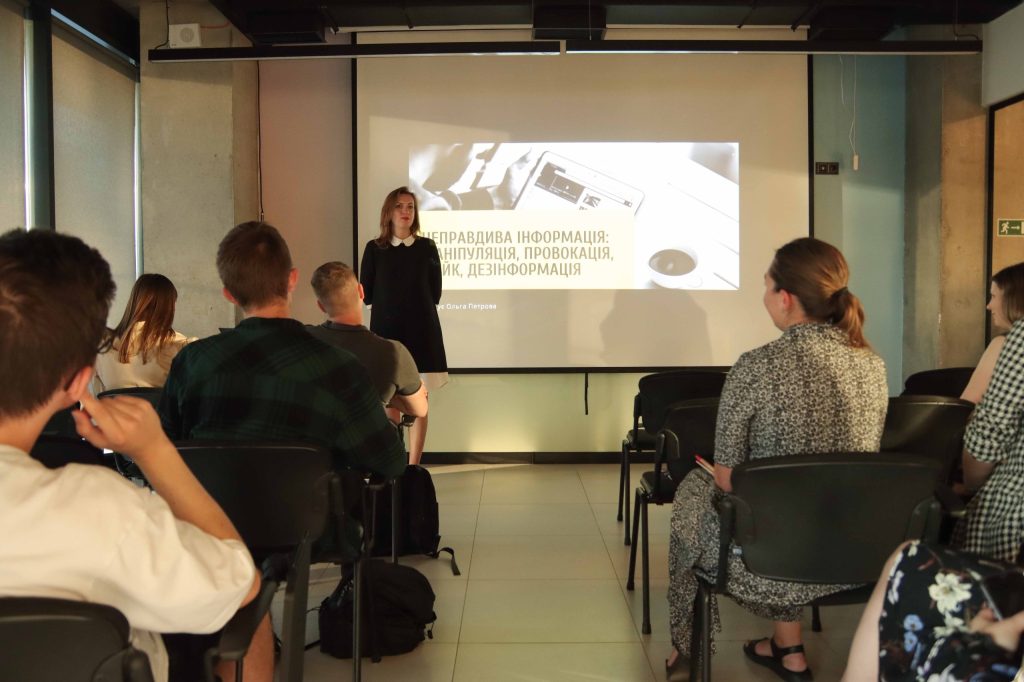 As part of the event "Cybersecurity. Propaganda and Disinformation" participants analyzed their approach to personal safety and hygiene. The module on false information discussed how fakes affect our daily lives. Participants practically analyzed the security of their gadgets and accounts.
The second day of the Caravan will be marked by simultaneous citizenship education events in three Ukrainian cities. There are many useful things ahead.
The EENCE Citizenship Education Caravan aims to support citizenship education providers in the Eastern Partnership region who are actively working to develop the promotion and protection of democratic values. The Caravan also aims to demonstrate the diversity of formats and topics, covering different target groups and stakeholders.
---
Caravan is organized by Eastern-European Association for Citizenship Education under support of the Federal Agency of Citizenship Education of Germany (bpb) and funded by German Foreign Office.
Read more:
EENCE Citizenship Education Caravan in Ukraine: get to know the programme and experts