September 20 is the third day of the Caravan in Ukraine, which reaches the equator of the project.
We start the day with a training session by expert Mykola Smolinskyy in Rivne on "Social entrepreneurship as an effective tool for the development of NGOs".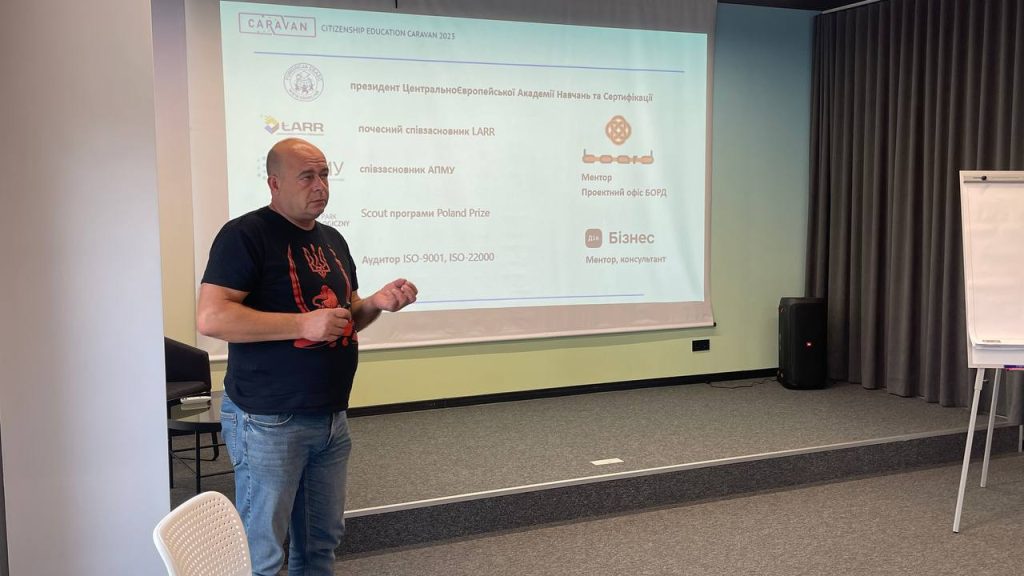 The successful experience of the Eastern Partnership and EU countries shows that social entrepreneurship is a tool that allows NGOs and charitable foundations to be sustainable, develop and implement their own policies, mission and strategy.
Therefore, together with the participants, we discussed mechanisms and tools for the development of public organizations to increase their sustainability.
In the afternoon, the baton was passed to Lutsk, where expert Oksana Urban took the audience out of their comfort zone and taught them how to work in a team during the training "Leadership Development and Teamwork." The participants brainstormed what teamwork is and what the role of each team member is.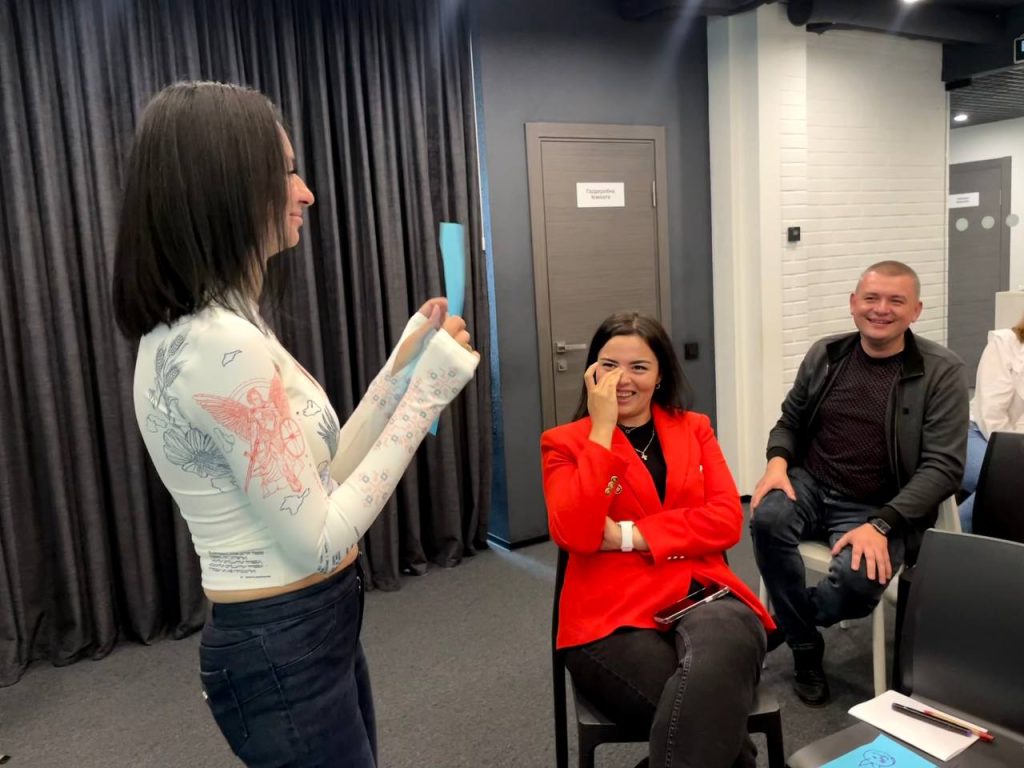 Oksana Zamora shared her experience of internationalizing educational institutions with the training participants. They also discussed internationalization strategies for universities and principles of development, development of international cooperation and formation of the university's international image. 
The final event of the Caravan in Ternopil was a presentation by Oksana Kachurivska, who discussed with the participants the practical experience of relocating businesses to Ternopil region, means of financing such processes, cause and effect of successes and scaling losses.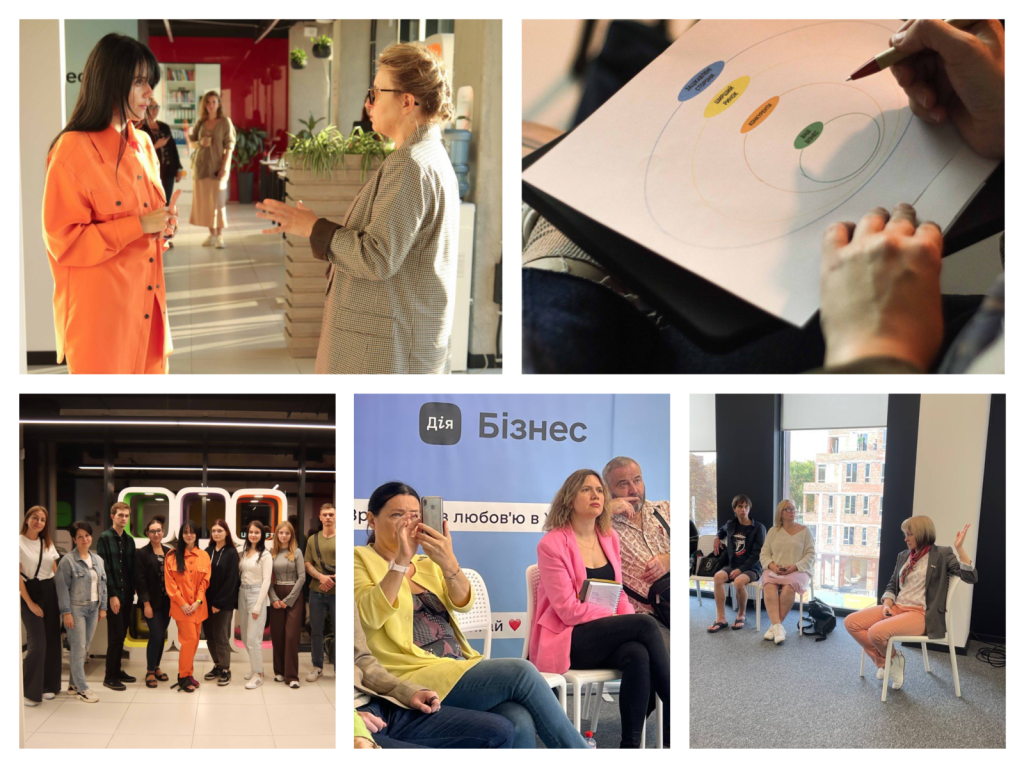 ---
Caravan is organized by Eastern-European Association for Citizenship Education under support of the Federal Agency of Citizenship Education of Germany (bpb) and funded by German Foreign Office.
Read more:
EENCE Citizenship Education Caravan in Ukraine: get to know the programme and experts
The Сaravan of Citizenship Education in Ukraine has started
The EENCE Citizenship Education Caravan in Ukraine. Day 2